Beginner's Guide on How To Be a Digital Nomad
Imagine this: after a hard day's work you turn off your laptop, look ahead at the glistening ocean waves in front of you, and jump in for a late afternoon swim in the sea.
Sounds heavenly, doesn't it? If you've been thinking about making the switch from a desk job to digital nomad, luck for you, we'll be going through the basics of how to become a digital nomad – a dummy's guide, if you will.
What's a digital nomad?
But first, what is a digital nomad? Well, instead of moving from place to place in search of livestock as a traditional nomad would, modern ones travel and work anywhere in the world.
They can do this because of the online and independent nature of their work. Meaning, they can perform their jobs remotely with a flexible timeline. 
Now that we've got that settled, let's dive right into it!
Figure out how you can sustainably make money early on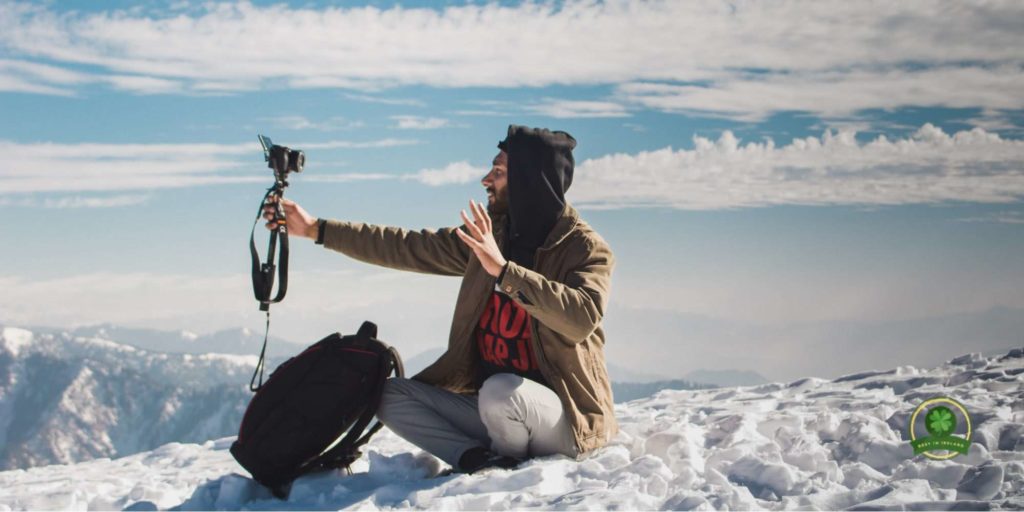 As heavenly as it sounds to travel the world, bills will surely bring you back to reality. Even in relatively affordable areas, expenses can pile up quickly if you don't have a steady income.
Before you embark on your digital nomad journey, learn more about skills that you can develop and eventually turn into a remote career.
This can be in the fields of content creation, marketing, virtual assistants, and language education to name a few. There are a ton of other freelance jobs that you can search for online.
It's wise to establish your career first before making the transition. This is because the transition to the digital nomad lifestyle is a hurdle in itself and could be much worse if you don't have a regular source of income.
If you can, why not look for other ways to make money on the side or passive income? You can play your hand at stocks or investments.
Learn the logistics of nomadic life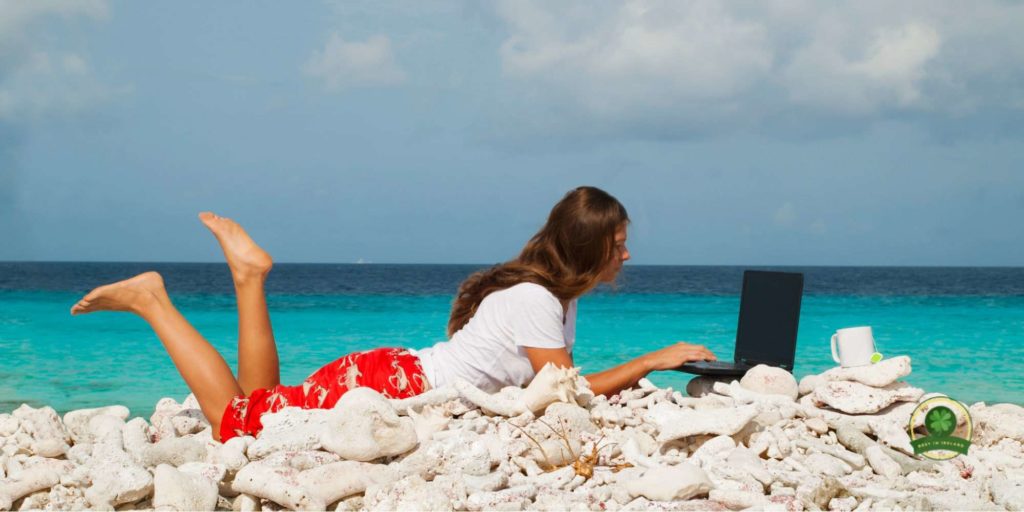 Mundane things you never thought twice about are going to get a little bit trickier as a digital nomad.
Firstly, you'll have to relearn how to manage your money while traveling full-time. This includes setting up a bank account and credit card that allows you to transact internationally.
Since your office can be anywhere, you'll also need to stay connected digitally. Since Wi-Fi may be hard to come by, you may want to invest in good fibre broadband and VPN while you're at it! 
You'll also want to figure out how you'll receive mail and packages. One way to do it is to subscribe to emails instead and sign up for virtual mail services that can give you a physical address.
Since you'll be traveling a lot, you may want to let go of some stuff or store them in a safe place until your return.
Make safety a top priority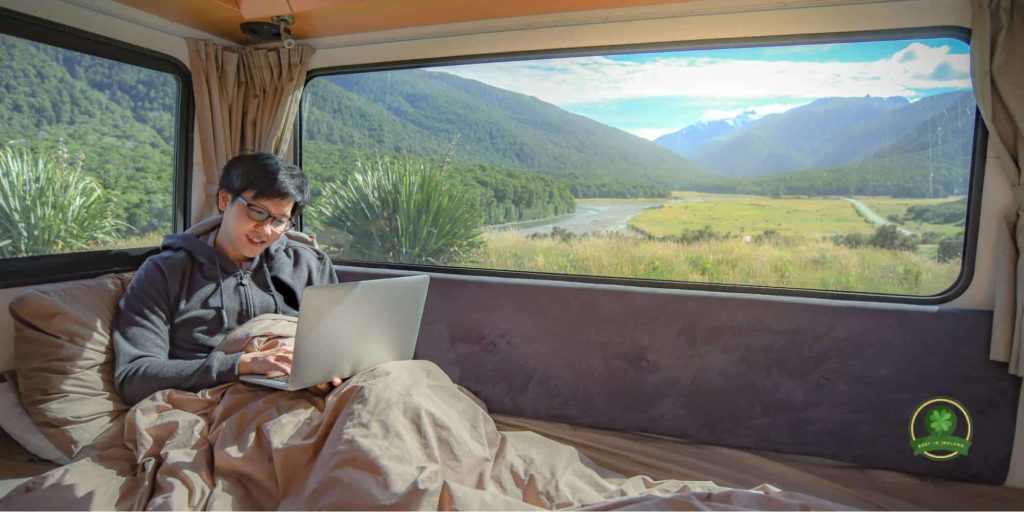 As they say, it's better to be safe than sorry! This especially rings true if you're in a foreign country where you barely know anyone.
Accidents can happen no matter how careful you are. Hence, insurance will always be a good investment whether it be for your car, motorcycle, or yourself.
This also applies to savings! It's important to be smart with your finances and continuously save some cash for a rainy day.
Moreover, don't underestimate the power of sturdy locks! Invest in added protective layers such as sun visors, pepper spray, safety alarms, and more. 
Not everyone that you're going to meet on your travels will be all rainbows and butterflies.
Train yourself mentally and physically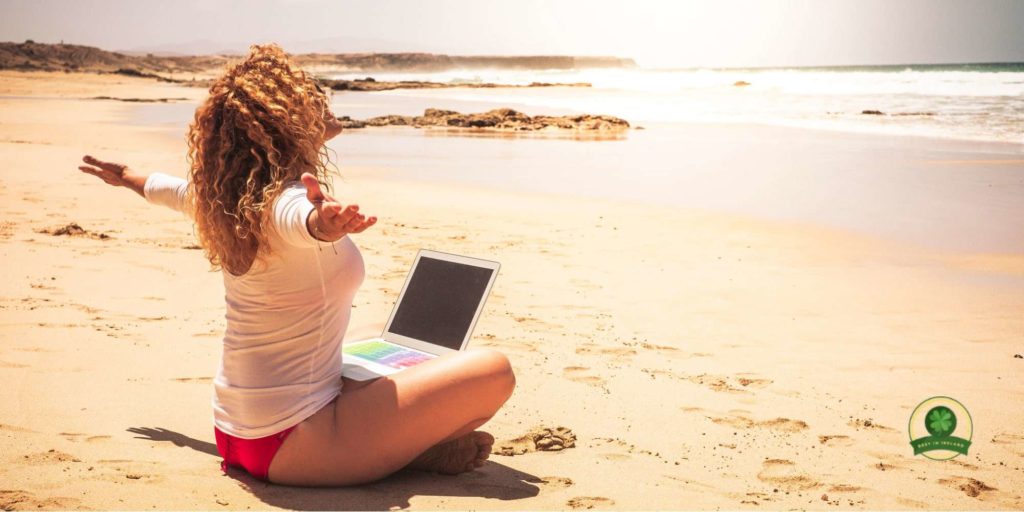 The life of a nomad isn't for everyone. With all the perks and experiences that come with it, there are also a number of drawbacks.
First and foremost, say goodbye to the conveniences of staying put. This includes constant access to friends and family, food, WiFi, and many other services.
It's important to be prepared and educate yourself about your surroundings. If your laptop breaks down, do you know any nearby repair guys you could call?
Sooner or later, traveling will also lose its charm. It'll also get tiring to have to move all the time and have no space to permanently call your own.
It can also get pretty lonely, especially if you're embarking on this journey solo. Homesickness can hit you like a truck and it surely won't be pretty.
---
And there you have it: our comprehensive guide to becoming a digital nomad. We hope that this guide was able to help you learn a bit of the basics of your new lifestyle.
Before you take the leap, make sure you're prepared. Get started with the help of our recommendations: