5 Ways to Decorate Your Home With Flowers
Whether fresh or artificial, flowers add an earthy yet warm and elegant touch to any home. They're also a relatively inexpensive way to brighten up any room in the house.
If you're seeking decorative inspiration, you've come to the right place. We've rounded up some unique ways to decorate your home with flowers.
As a way to say "hello"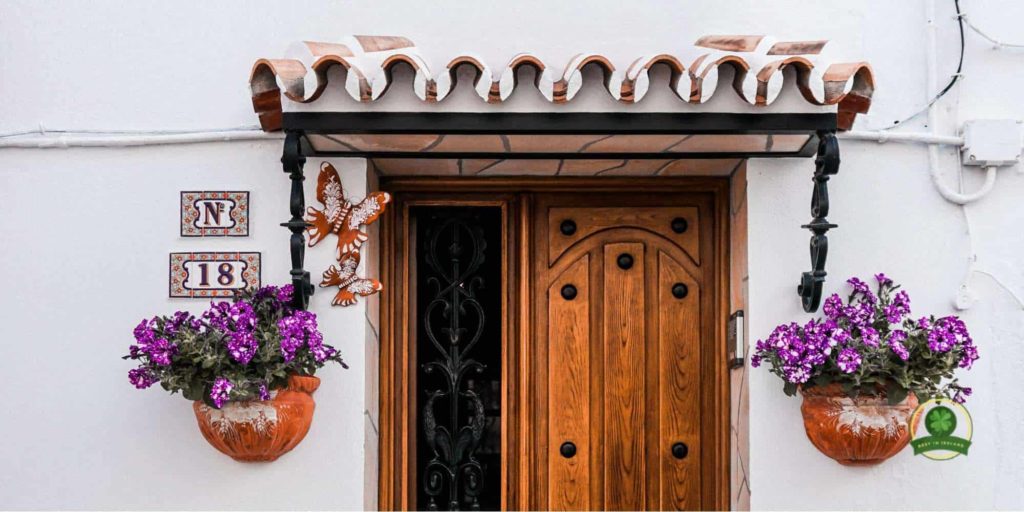 Whether they come in or are just passing by, the entrance to your home is one of the first things people see. Hence, it's only right to greet them with a beautiful sight to see.
Did you know that some believe that having certain flowers by your doorway brings good luck, wealth, and prosperity? These include morning glory, orchids, jasmine, and peonies, to name a few.
Luck aside, we can't deny it also gives your entranceway a ton of personality. This is especially true if you have colorful flowers to adorn your door and windows with.
As a daring centerpiece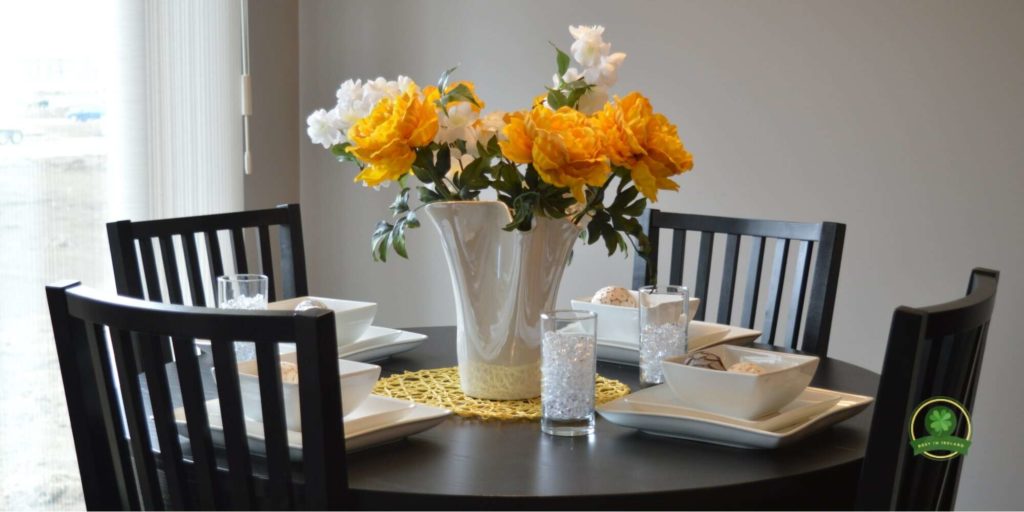 Putting flowers as the centerpiece is a beautiful way to bring an air of festive elegance. Even the simplest of flowers can amplify a bare and boring table.
You can even take things a step further and try your hand at tablescaping. Adding elements such as a table runner or mat, candles, and other decorations will definitely elevate the look.
As wall art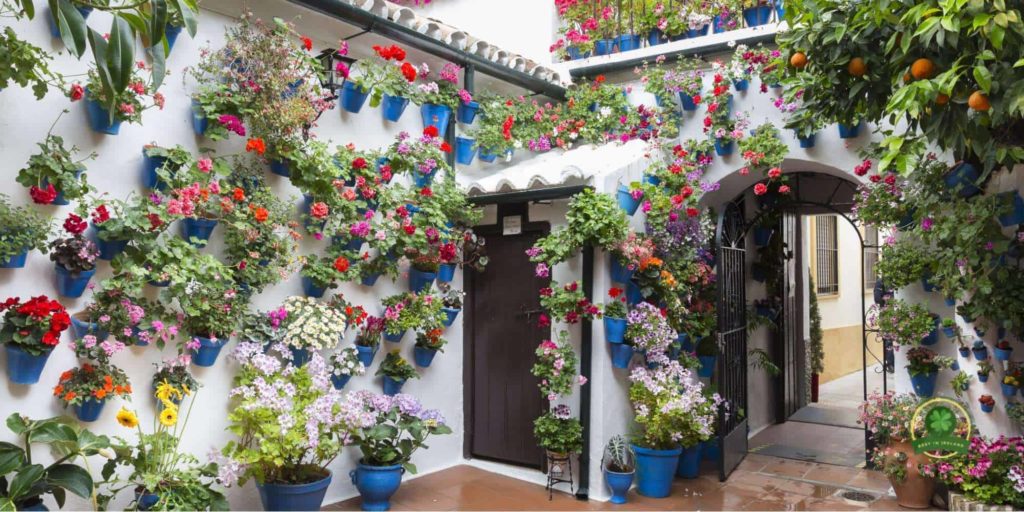 If you're looking for a statement piece then this is it. Aside from being a picturesque sight, they add a romantic and rustic ambiance to your outdoor space.
You'll also be making your home a bit more eco-friendly by giving bees a ton of flowers to pollinate.
As framed florals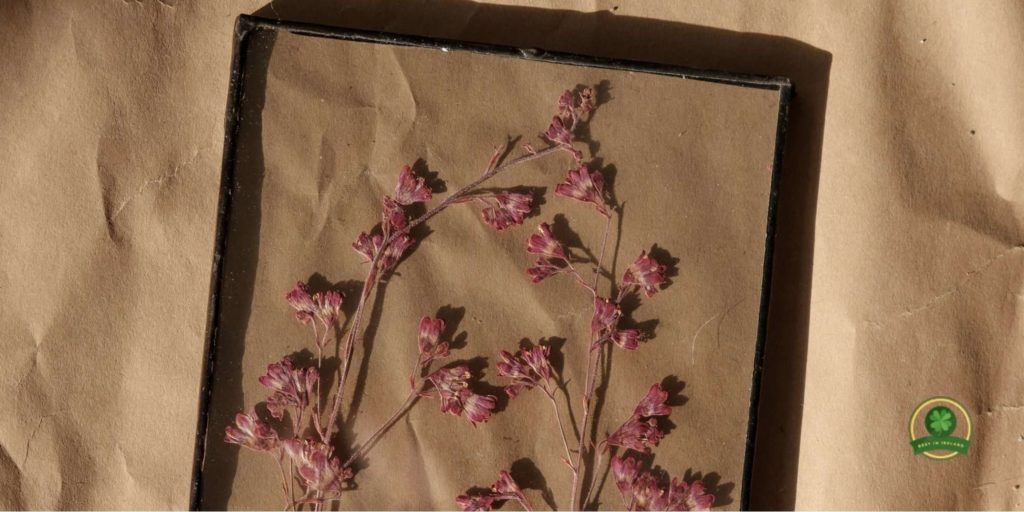 Framing your flowers is also a stylish way to preserve them. You can frame bouquets given by loved ones to keep the memory of special events.
To ensure the flowers are smooth and flat before framing, lay them down on a table and add something flat and heavy, like a thick book, on top.
Afterward, you can frame and hang them anywhere you like.
As potpourri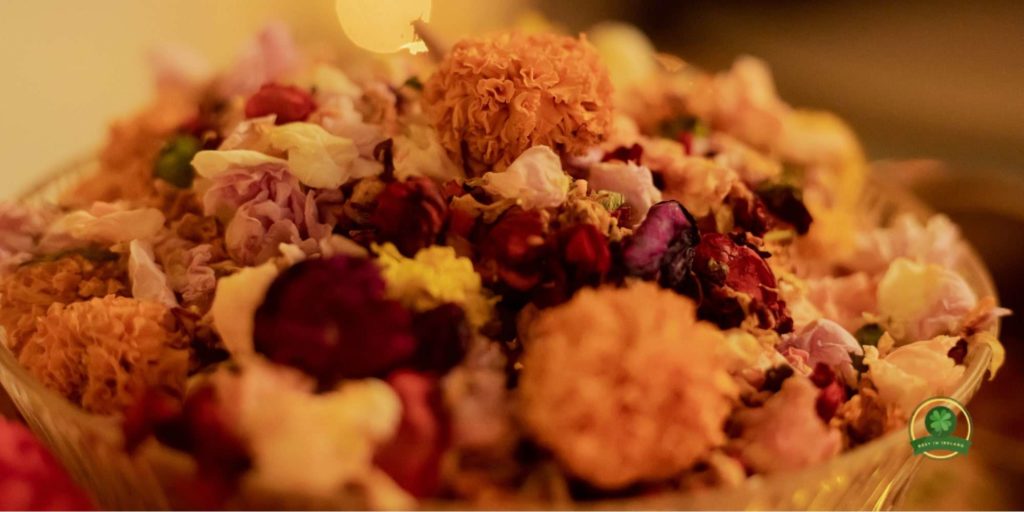 Potpourri is an assortment of dried flower petals, leaves, herbs, and spices. This mixture is usually placed in a decorative bowl and is primarily used as a way to naturally freshen rooms.
You can even add your favorite essential or fragrant oils to enhance the natural scent of your potpourri. Aside from being a decorative piece, this is also popular in aromatherapy.
Adding calming scents such as rosemary or lavender can help you get a good night's sleep, too.
These can be placed anywhere in your home that you'd like to freshen up. You can put them on your countertop, bedside table, and so on.
---
And that wraps up our list of ways to decorate your home with flowers. We hope we were able to give you inspiration on ways to brighten up your home.
Speaking of flowers, we have some recommendations for flower delivery shops for you to check out: