Waterford Wanderlust: A Must-Read Travel Guide
Thinking of visiting Waterford?
Located in the southeast of Ireland, Waterford holds a rich history as the country's oldest city, known as "the untaken city" due to its resilience against attacks.
It's also renowned for its exquisite Waterford Crystal and features a vibrant Viking Quarter showcasing its heritage.
Here's a concise trip planning guide for Waterford, including when to visit, transportation tips, must-see attractions, activities, dining, accommodations, and shopping spots.
Is Waterford worth visiting?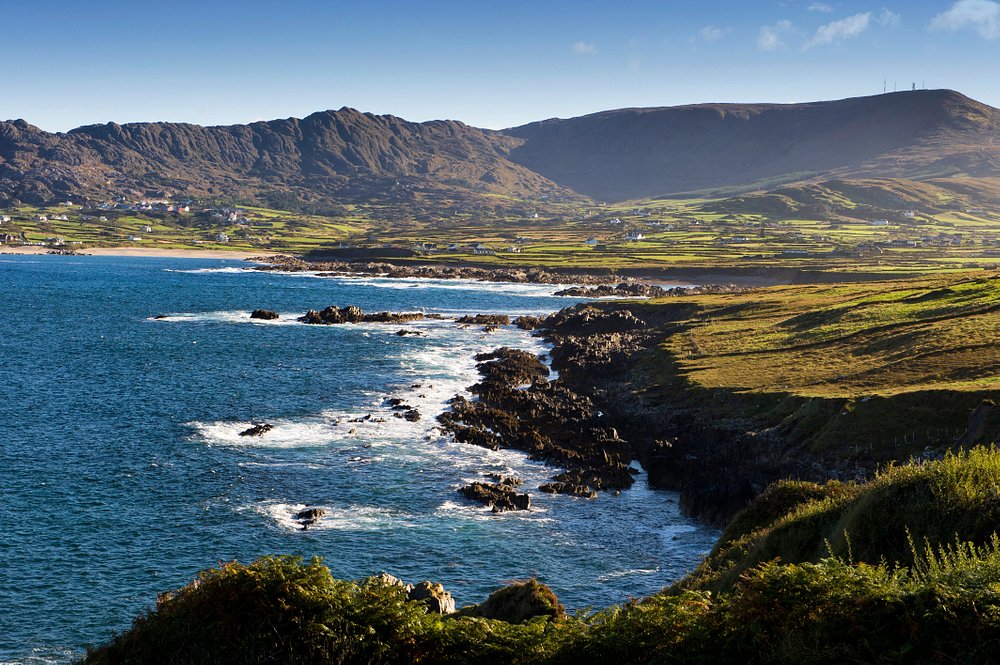 Waterford is definitely worth visiting due to its rich culture and history, stunning scenery, delectable food and drink, and warm hospitality.
As the oldest city in Ireland, it offers attractions such as the Viking Triangle, Reginald's Tower, and the Medieval Mile Museum. The county's natural beauty can be seen along its captivating coastline and majestic Comeragh Mountains.
Foodies will enjoy the culinary scene and local festivals, while the friendly locals embrace traditional Irish culture and Viking heritage. Overall, Waterford promises a memorable and enjoyable experience for visitors.
Best Time to Go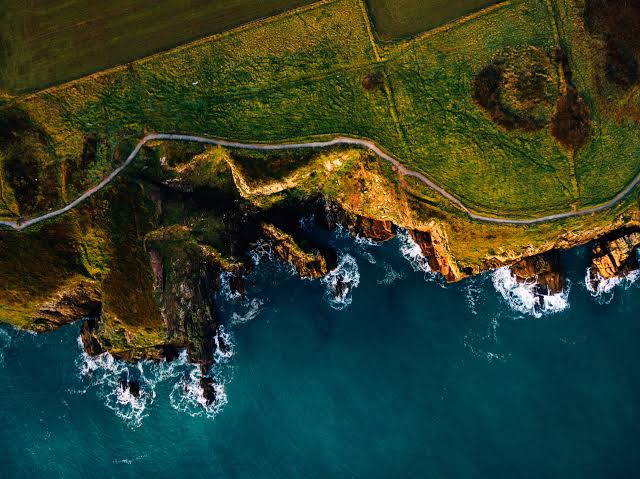 The best time to visit Waterford depends on your personal preferences, budget and interests. No matter when you go, you'll find something to enjoy in this vibrant and historic city.
Waterford's peak tourist season occurs in Summer (June to August), featuring warm, sunny weather and a bustling schedule of festivals and events. However, it also brings higher prices, crowds, and limited accommodation and transport options.
Spring (March to May) and autumn (September to November) are good alternatives to summer, as the weather is still mild and pleasant, and the city is less busy and more affordable.
Winter (December to February) is the coldest and wettest season in Waterford but also has its charms. The Winterval season offers the perfect opportunity to admire magnificent holiday decorations and experience heartwarming community gatherings.
How to Get There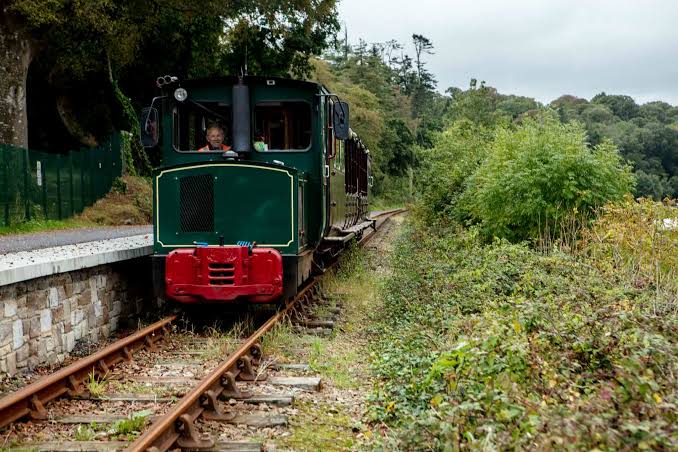 By Plane
To get to Waterford by plane, you can fly into Waterford Airport and then choose from various transportation options to reach Waterford City.
If you prefer a more private travel experience, Suirway.com Executive Travel offers a private transfer service. They provide personalized "Meet and Greet" services at all airports, ferry ports, and cruise line terminals in Ireland.
By Bus
To travel to Waterford by bus, you have several options. Bus Éireann operates services from Dublin, Limerick, and Cork.
If you're coming from Dublin, JJ Kavanagh & Sons offers hourly buses to and from Dublin Airport, with stops in Dublin City Centre at Heuston Station, Eden Quay, and Red Cow LUAS terminal.
Another option is Dublin Coach, which runs a return bus service every two hours between Dungarvan and Waterford, connecting to Dublin.
For local commuting and exploring the beautiful villages in County Waterford, SuirWay provides bus services from Waterford City.
By Train
If you plan to travel by train, the Dublin-Waterford line conveniently stops at Waterford-Plunkett Station, located on the Quay in the heart of Waterford City.
The journey typically lasts a few hours, and you can check the schedule of train frequencies on the Irish trail website.
By Car
To get to Waterford by car, you need to follow these steps:
Find the nearest motorway that connects to the M9. The M9 is the main road that leads to Waterford from Dublin and other major cities.
Drive along the M9 until you reach exit 11 for Waterford.
Follow the signs for Waterford City Centre and cross the River Suir on the N25 bridge.
How to Get Around
Waterford, a small city that maintains its medieval feel, has a pedestrianised city centre that can be easily explored on foot. You should take advantage of the many public benches to rest and enjoy the infamous steep urban hills of Waterford.
While driving to Waterford is convenient, it's not recommended for getting around the city because of pedestrian zones and traffic. Instead, book a rental car from Hertz, Enterprise, or Europcar in advance and have a valid driver's license.
Commuters in Waterford can rely on Bus Éireann for the main local bus service, connecting them to all city suburbs and quarters. Taxis can also be easily hailed on the street, while mini cabs require advance booking from offices.
Neighborhoods to Visit
Waterford City
Founded in 914 AD, Waterford City is Ireland's oldest city. It was established by Vikings from Norway and later captured by the Anglo-Normans in 1170.
Today, it's a vibrant city with a rich heritage and a modern shopping area. Waterford City is a recommended place to visit for its medieval charm and excellent museums.
It's also the capital city of the South East region and is conveniently located near Kilkenny, New Ross, Wexford, Tipperary, and Cork.
Tramore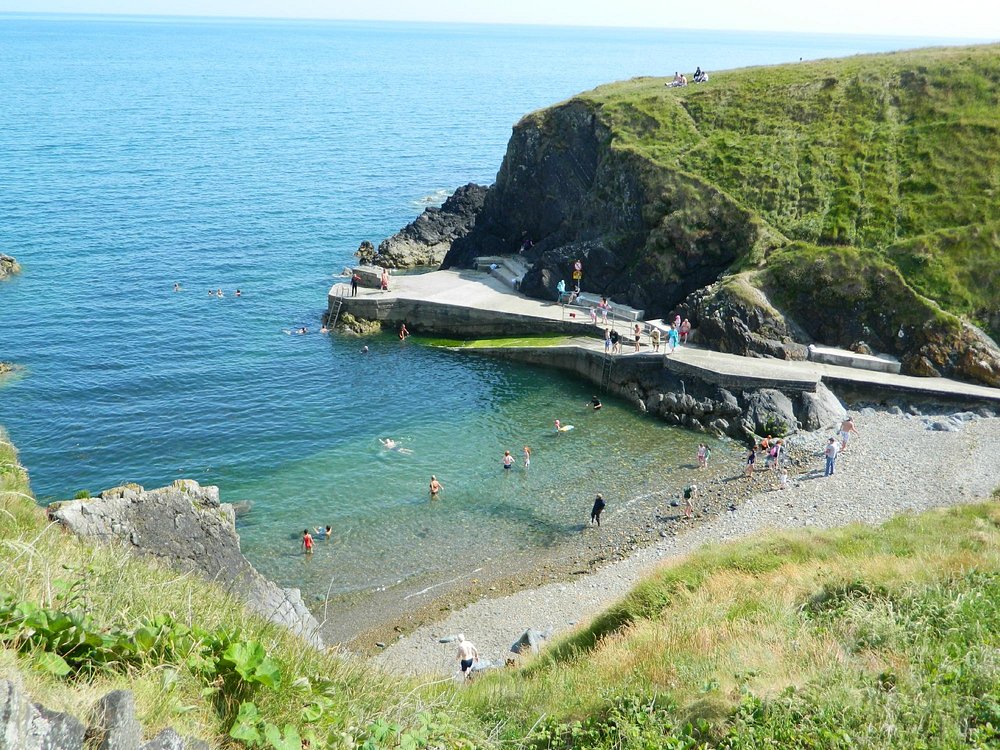 Tramore is a stunning coastal town 13km south of Waterford City, with a 5km sandy beach for walking, swimming, surfing, and more.
It offers top-class accommodation, cafes, restaurants, and activities like fishing, horse riding, and golf.
Tramore Bay's magnificent panorama blends natural beauty with a traditional seaside town vibe, making it a popular haven for families, surfers, and anglers. It was awarded the International Blue Flag in 2019.
Copper Coast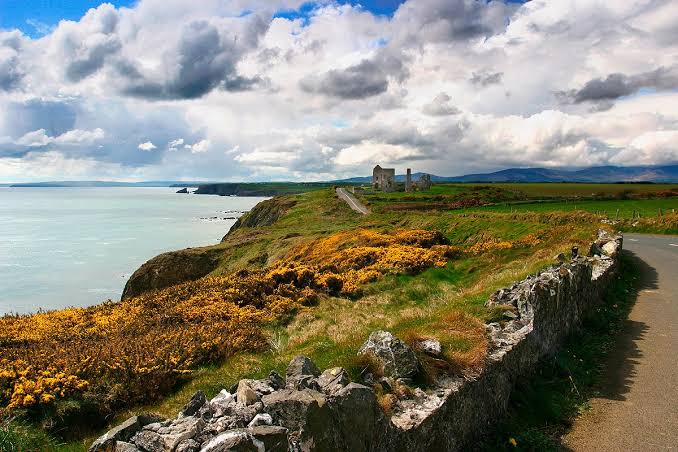 The Copper Coast is a scenic area between Tramore and Dungarvan in Ireland.
It has a beautiful coastline with many hidden beaches and coves. It's also a UNESCO Global Geopark with rich geological and cultural heritage.
The Copper Coast passes through six villages, each with its own charm and history. Some of them are Annestown, Bunmahon and Stradbally.
Dungarvan
Dungarvan, a market town in County Waterford, offers a range of attractions for visitors.
Local pubs feature live music and serve delicious food, while the renowned Tannery restaurant draws people from all over to sample the cuisine of Irish chef Paul Flynn. The town also hosts a farmers market and the annual Waterford Festival of Food.
Families can enjoy Clonea Beach or visit indoor play centers. Cultural offerings include Dungarvan Museum, art exhibitions at the Old Market Art Centre, and tours of King John's Castle.
Outdoor enthusiasts can explore the Comeragh Mountains, go cycling, fishing, or try rallying with Rally Connection.
Lismore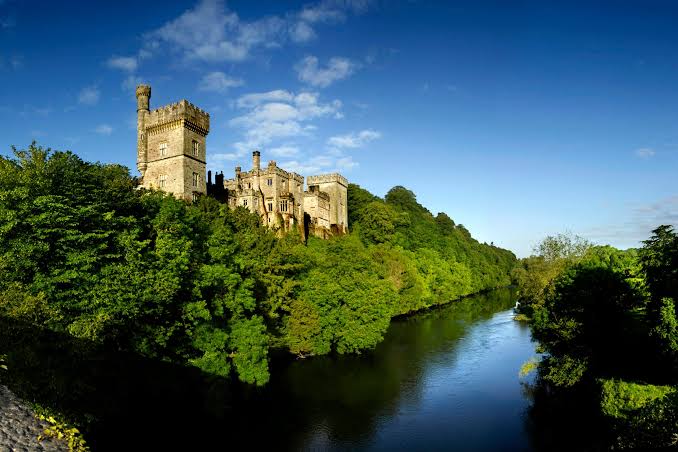 Located in a picturesque position overlooking the River Blackwater and the Knockmealdown Mountains, Lismore is a town steeped in history and natural beauty.
It features a medieval cathedral with a remarkable stained glass window and a 12th-century Anglo-Norman castle, both offering rich historical and cultural experiences for visitors.
It' also renowned for its literary heritage, hosting the Immrama Festival of Travel Writing every summer, attracting famous names like Michael Palin and Paul Theroux.
The town's Heritage Centre provides insight into its historical attractions, including Ballysaggartmore Towers and the charming Tourin House and Gardens.
Things to Do
Embark the Waterford Greenway on Foot or Bike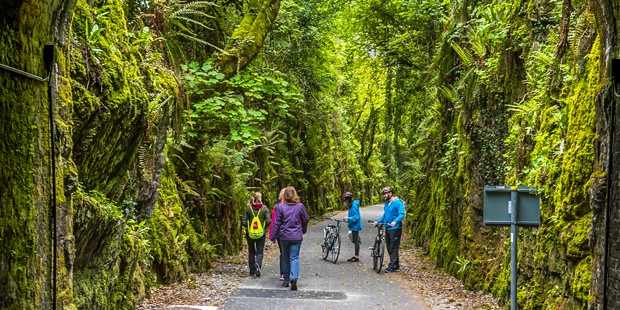 Waterford Greenway, a 46km scenic trail for walking and cycling, connects Waterford City and Dungarvan along a former railway line. The paths follow the peaceful River Suir and the majestic Comeragh Mountains.
The greenway provides a scenic route with historic stone bridges, impressive viaducts, and the remarkable Ballyvoyle (Durrow) tunnel. You can picnic, learn stories, and enjoy breathtaking views of Dungarvan Bay and the sparkling sea.
The Waterford Greenway can be done in one day or you can choose a section to walk or cycle, visiting some of the charming towns and villages along the way.
Discover the Waterford Treasures in the Viking Triangle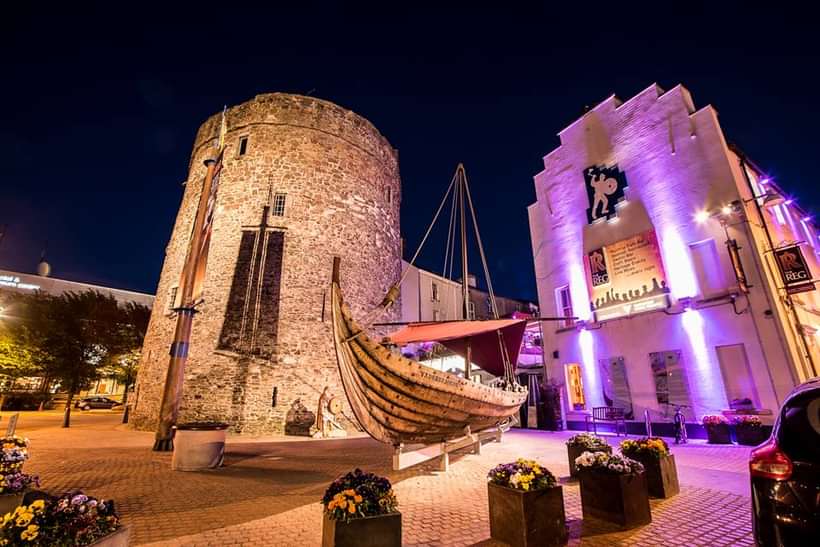 Waterford Treasures Museums offer a unique journey through the history of Ireland's oldest city, from the Viking era to the present day.
The Viking Triangle boasts a collection of five captivating attractions, all housed in historic buildings.
Just a short stroll away from each other, visitors can explore the King of the Vikings, Medieval Museum, Bishop's Palace Museum, Irish Museum of Time, and Irish Silver Museum.
You'll learn about the rich heritage of Waterford, including its famous crafts of glassmaking, silversmithing, and clock and watchmaking.
Attend Art Festivals in Waterford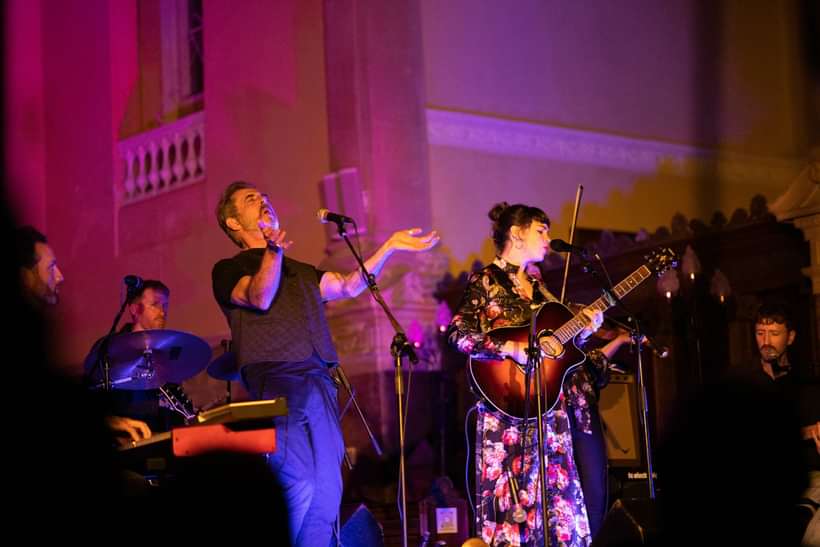 Waterford has a festival for every taste and passion. Whether you love music, food, literature, or the arts, you will find something to enjoy in this vibrant city.
One of the most popular and exciting festivals is the Spraoi International Street Arts Festival. This festival started as a small event, but now it attracts thousands of visitors yearly for three days of fun and entertainment.
You should also check out the Dunmore East Bluegrass Festival, the Waterford Harvest Food Festival and Immrama, the Lismore Festival of Travel Writing.
Hike the Comeragh Mountains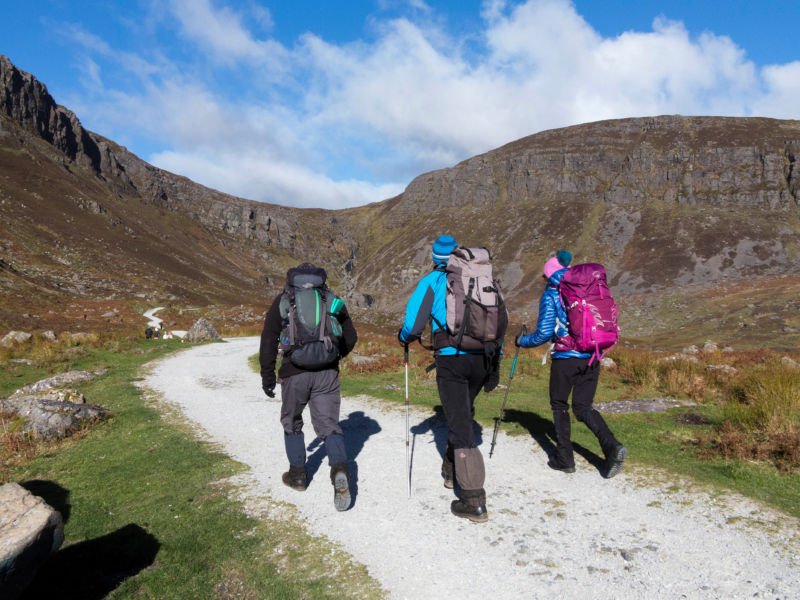 The Coumshingaun Trail Walk in the Comeragh Mountains offers stunning views and a peek at Crotty's Lough, where an outlaw hid in the 18th century. It's a perfect spot to unwind in nature, surrounded by birdsong and ambient music.
The mountains are located near Dungarvan and stretch from the coast to Clonmel. They have 12 peaks, the highest being 792m (2,598ft), and overlook the Atlantic Ocean.
Aside from trails, visitors can explore attractions such as Mahon Falls, an 80-meter waterfall accessible by car, and the villages, moorland, and 'magic road' where cars appear to roll uphill.
Go Surfing in Tramore and Bunmahon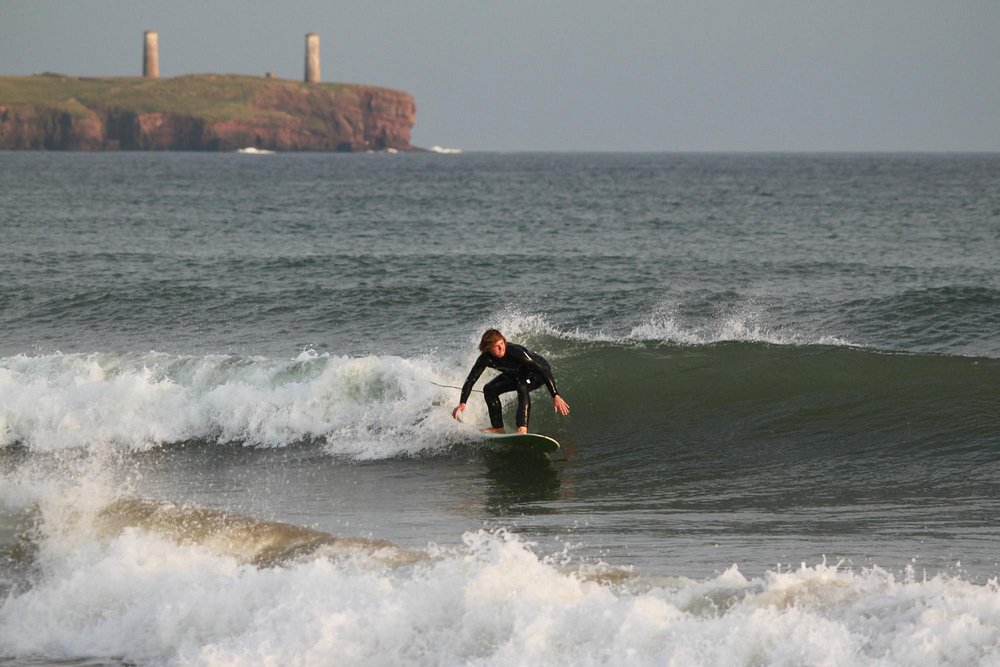 Some of Ireland's beloved surfing spots can be found along the sandy beaches of the South East.
Bunmahon and Tramore are highly sought after due to the abundance of surf schools and coaches available.
Moreover, both locations offer a variety of seaside resorts and pubs, ensuring that visitors have ample entertainment options during the evenings after a thrilling day of riding the waves.
Wander through the Lismore Castle Gardens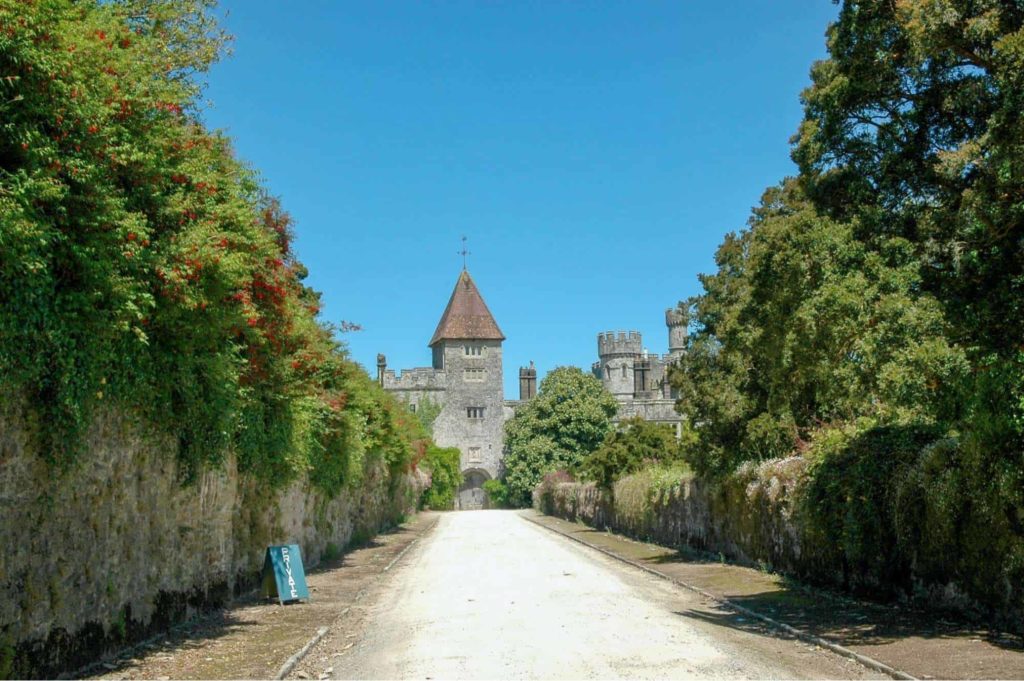 Lismore Castle Gardens are open to the public, even though the castle is a private residence.
You can admire the stunning views of the Blackwater Valley and the Knockmealdown Mountains from the gardens, which are located near the historic town of Lismore.
To learn more about Lismore's past, visit The Lismore Experience at The Lismore Heritage Centre, where you can watch an award-winning presentation narrated by Niall Tóibín.
Visit Curraghmore House and Gardens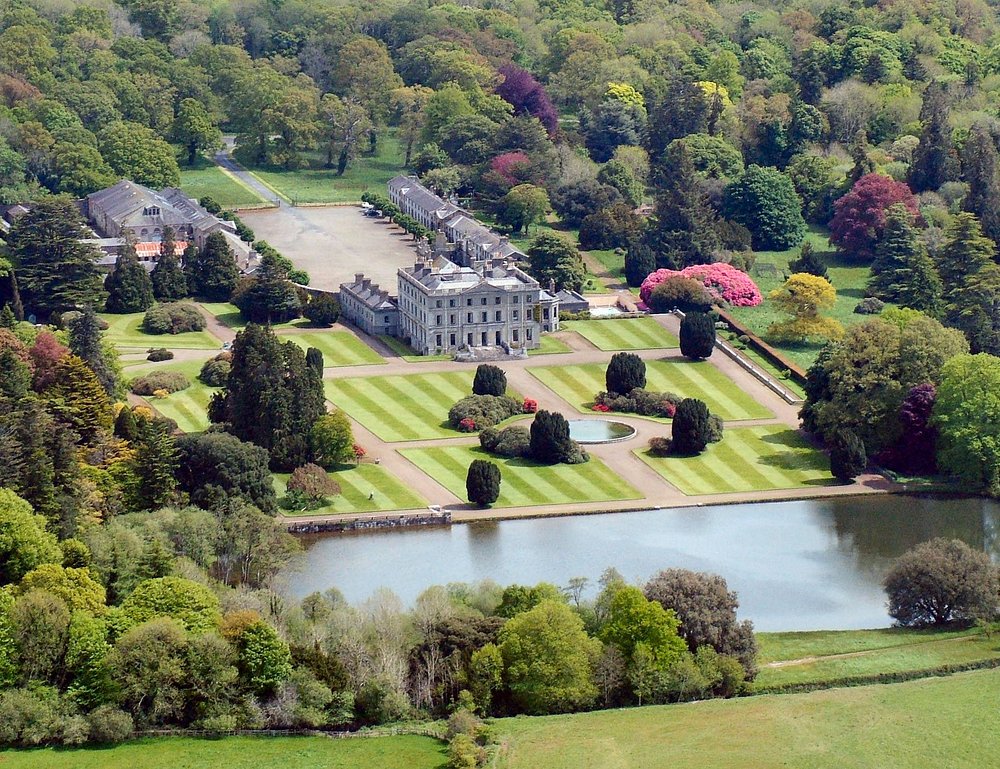 Curraghmore House and Gardens is the largest private estate in Ireland. It belongs to the 9th Marquess of Waterford, whose family came from Normandy in the 12th century.
The estate has beautiful gardens, woods and fields, and a neo-classical mansion with stunning rooms.
You can visit the estate from May to September and see the oldest bridge in Ireland and one of the tallest trees. The estate also hosts a music festival in August.
Explore the Beautiful Mount Congreve Estate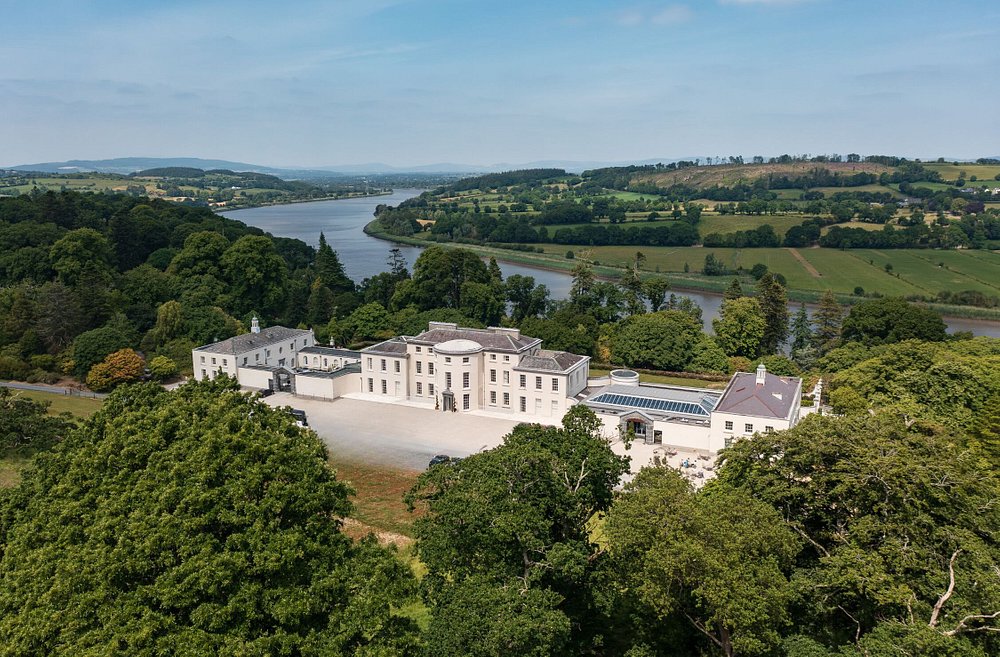 Mount Congreve Gardens is perfect for nature enthusiasts and history buffs with an impressive private collection of plants from every continent.
Mount Congreve House offers guided tours and fresh local produce at the Stables Café. For an unforgettable experience, there's a beautifully restored Tack Room where you can indulge in the timeless charm of afternoon tea.
The gardens also offer the perfect venue for events, with intimate dining or grand banqueting available, and feature a gift shop called 'Secret Garden' for nature-inspired gifts.
Stroll the Ardmore Cliff Walk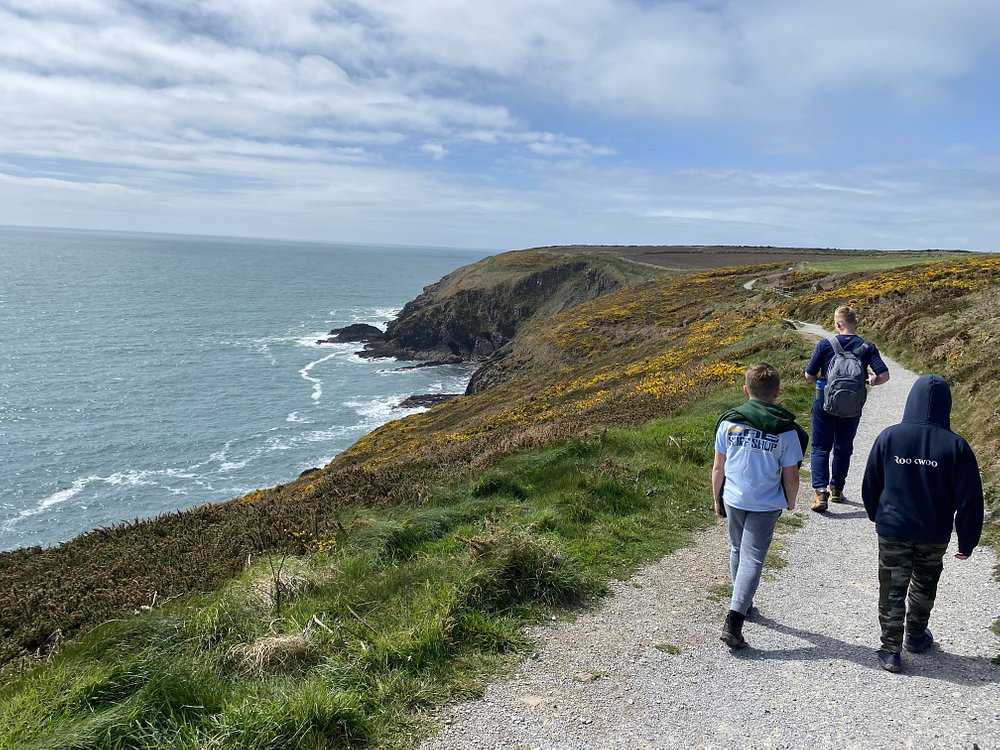 Ardmore is a historic gem on the bay side, where you can explore the past along the cliffs.
The Ardmore Cliff Walk is a 4km loop that starts and ends at the Cliff House Hotel. It has scenic coastal views and historic sites like St. Declan's Well, a Napoleonic-era lookout, a former coastguard station, and the 1987 Samson shipwreck.
You can also admire the diverse wildlife and plants and the well-preserved round tower in Ardmore. Finish your walk with a warm drink at the Seafront Bar.
Where to Eat
Everett's Restaurant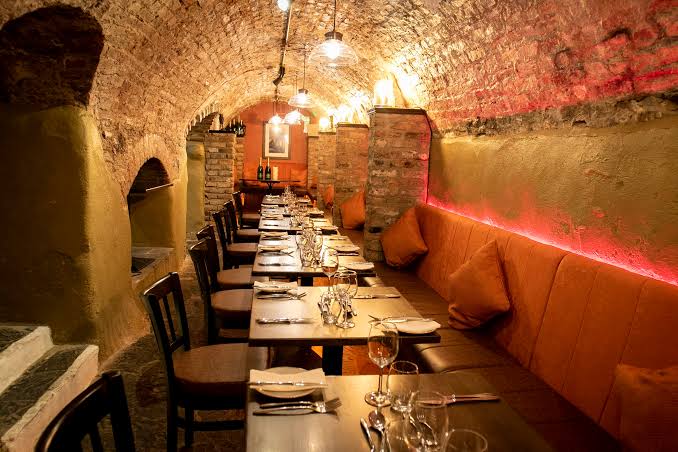 Website: https://www.everetts.ie/
Address: 22 High Street, Waterford
Phone: +353 (0) 51 325 174
Email: [email protected] 
Operating Hours:
Dinner: Tuesday to Saturday – 5:30 PM to 9:30 PM
Lunch: Friday & Saturday – 12:30 PM to 2 PM
For a memorable dining experience in the city centre, visit Everett's Restaurant. You'll be enchanted by the historic charm of the 15th century John Collyn House on Waterford High Street, where the restaurant is located.
Everett's Restaurant offers a contemporary and creative menu, earning it a place in the Irish Times Top 100 Great Places to Eat and a Michelin Plate in 2020 and 2021.
The Old Couch Café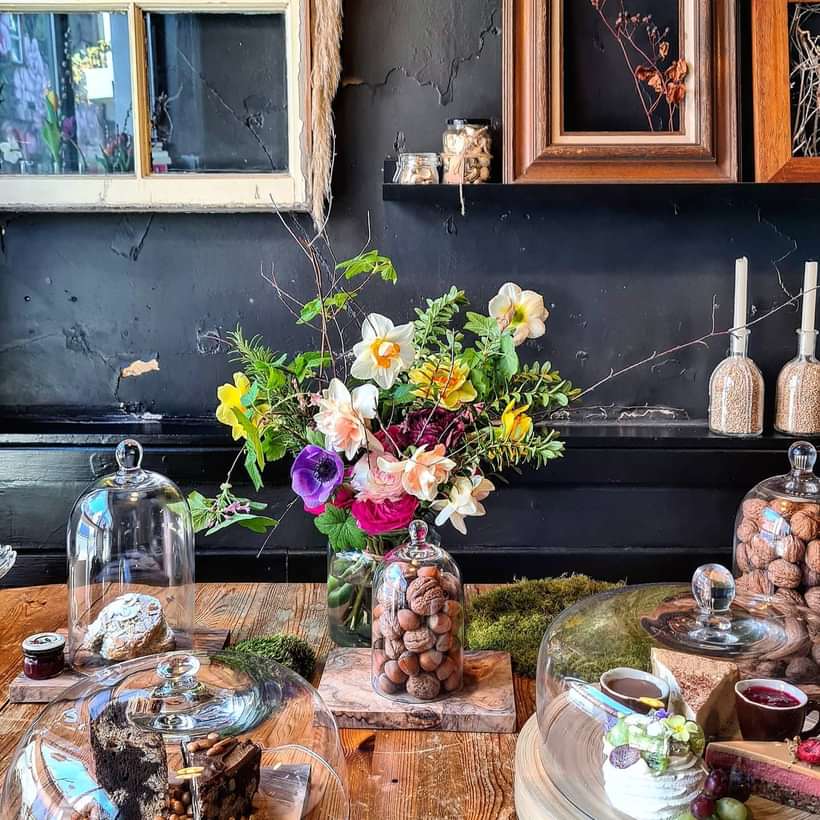 Website: https://www.oldcouchcafe.com/ 
Address: 11 O'Connell Street, Waterford
Phone: +353 89 425 9696
Operating Hours: Wednesday to Sunday – 6 PM to 8:30 PM
The Old Couch Café is a gem of a restaurant run by a pair of skilled chefs who honed their craft in professional kitchens. They've been recognised for their excellence in the Best in Ireland McKennas' Guide 2021.
Their menus showcase their diverse backgrounds, blending Irish, Polish and Croatian flavours. Whether you pop in for a tea break or reserve a spot for dinner, you'll be pleasantly surprised by what they offer.
You can choose between a 3 or 4-course dinner option, but you'll also get a complimentary homemade soup to begin and a coffee and petit fours to end. And don't forget the extra treat of a pre-dessert.
Emiliano's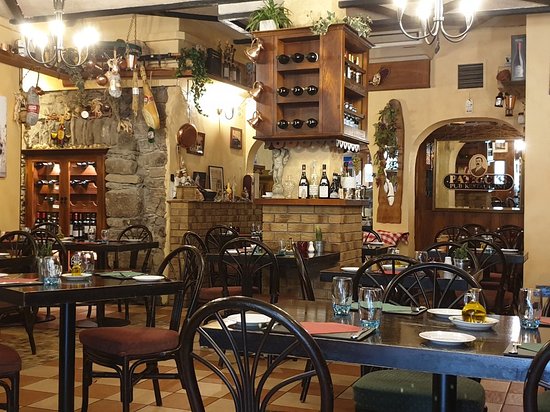 Website: https://www.emilianos.ie/ 
Address: 21 High Street, Waterford
Phone: +353 51 820 333
Email: [email protected] 
Operating Hours: Wednesday to Sunday – 5 PM to 9 PM
Emiliano's is a traditional Italian Restaurant that opened in 2000 and has become a favourite among the city's foodies. The chefs use the best Irish ingredients to create authentic and delicious dishes that showcase their passion and skill.
You can enjoy a variety of dishes, from the Antipasti Della Casa to the Tagliatelle, or the Black Angus Sirloin Steaks. The pizzas are handmade and cooked to perfection, and are a highlight of the menu.
You must book ahead, as Emiliano's is often fully booked.
McLeary's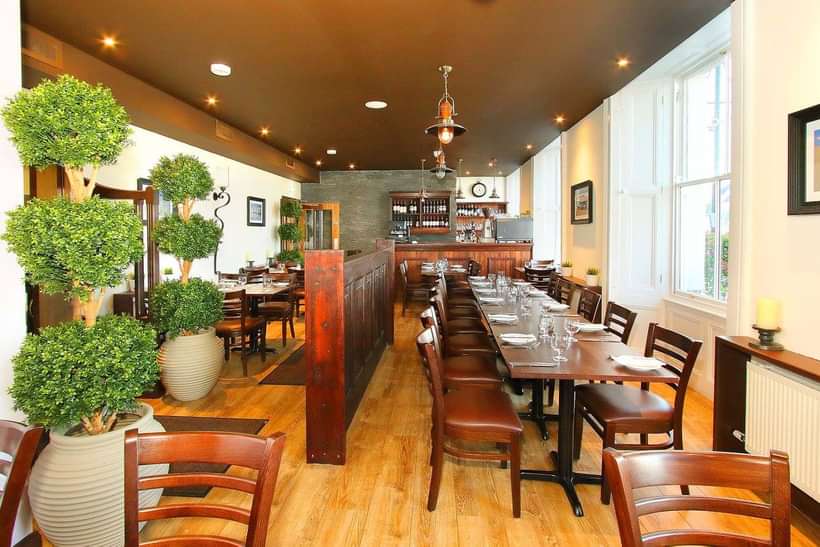 Website: http://mclearys.ie/ 
Address: 122 Parade Quay, Waterford
Phone: (051) 853 444
Operating Hours: Tuesday to Saturday – 1 PM until late
A sleek casual setting with gleaming wood floors and unfussy table sets welcomes you to McLeary's Restaurant, where you can enjoy quality dining and stunning river views. On a sunny day, you can sit on the terrace for an alfresco experience.
The restaurant offers a variety of delicious dishes on its a la carte menu, featuring seafood, steak, duck, and curry options. You can start with a seafood appetizer, such as the crab cakes or the prawn cocktail, and then move on to a hearty main course.
The Seafood Pie is popular, filled with salmon, cod, and smoked haddock in a creamy sauce. The Sirloin Steak is served with chips and pepper sauce, and you can add a tempura shrimp for an extra treat.
Momo Restaurant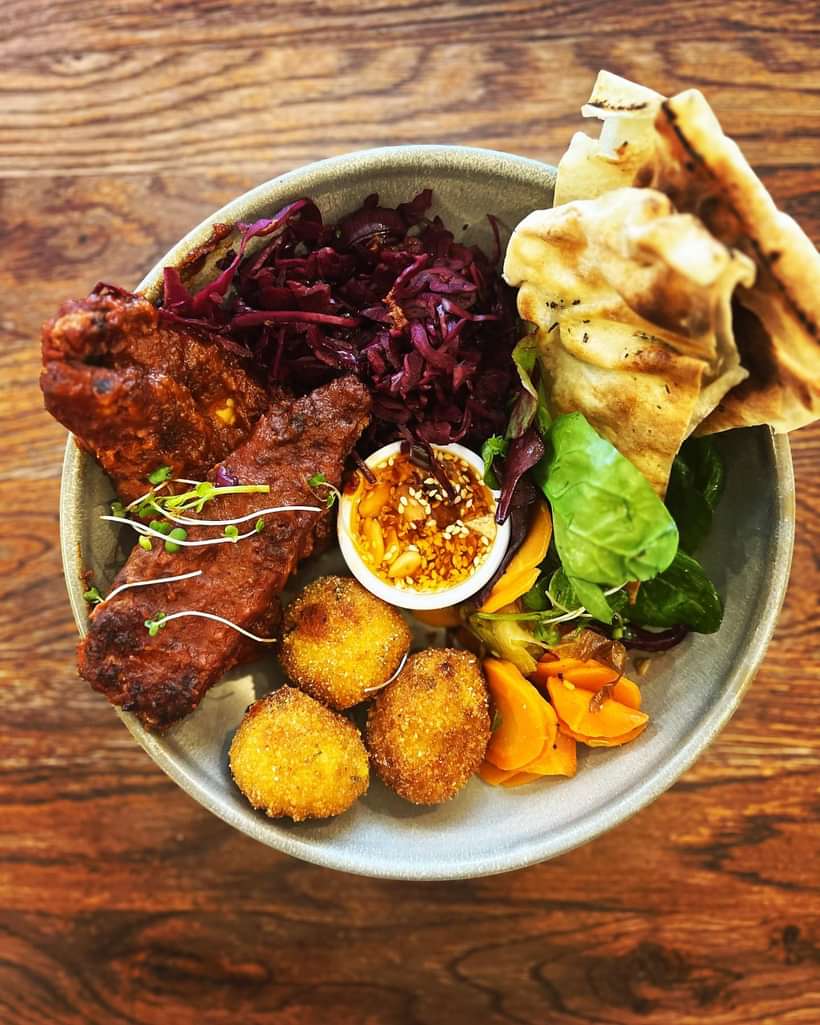 Website: https://momorestaurant.ie/ 
Address: 47 Patrick St, Waterford
Phone: (051) 581 509
Email: [email protected] 
Operating Hours:
Tuesday to Saturday – 12 PM to 3 PM (Lunch) / 5 PM to 9 PM (Dinner)
Sunday – 1 PM to 8 PM
Momo Restaurant is a top choice for fresh ingredients and healthy cuisine and has won many awards. It's one of the best restaurants in Ireland, and it can make sensational meals from humble foods.
The Dungarvan Ale Brined Chicken Supreme with Sausage Stuffing and the mouthwatering Catalan fish stew are some of the dishes you should try. The evening dining is romantic, with romantic lighting and background music.
The Lunch Menu offers pasta, fish and chips, and a tasty €10 Lunch-in-a-Hurry option. This option includes homemade soup, a gourmet sandwich, and salad bar.
Bodega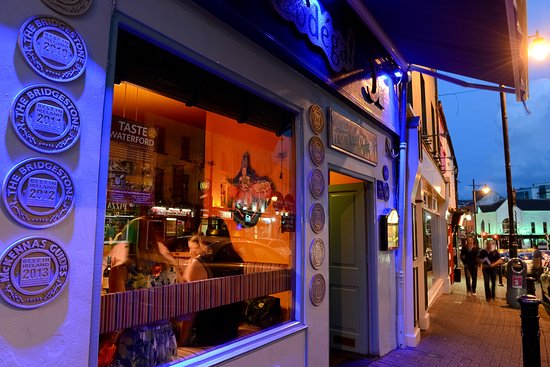 Website: https://www.bodegawaterford.com/ 
Address: 54 John Street, Waterford
Phone: +353 (0)51 844 177
Email: [email protected] 
Operating Hours:
Wednesday & Thursday – 4:30 PM to 9 PM
Friday & Saturday – 4:30 PM to 10 PM
Sunday – 1 PM to 7:45 PM
A casual dining spot, Bodega Restaurant and Wine Bar offers delicious dishes from brunch to dinner. You can order the Bodega Bites Box for takeaways and parties, which comes with pork rillettes, olives, tapenade, cheese chutneys and potato salad.
The a la carte menu has more options if you're eating-in. You can try the Crispy Pork Belly with Black Pudding Mash and Apple Puree or indulge in their Whole Lobster with Kelp Butter, Rocket Salad, and Fries.
You can also find Tagliatelle, steaks, fish mains on the menu, and a tempting Rhubarb Tart for dessert.
The Olive Tree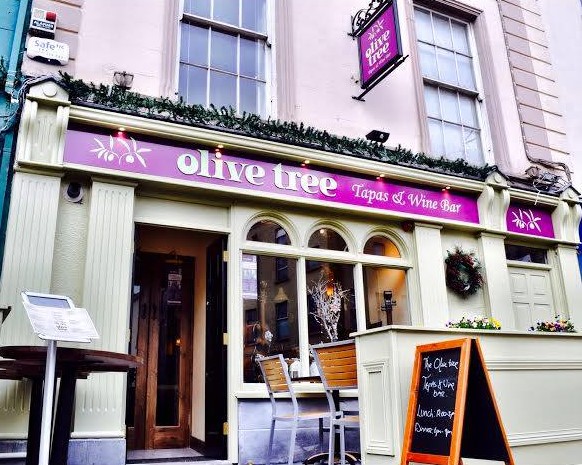 Address: No. 8 The Mall, Waterford
Phone: 051-585555
Operating Hours:
Monday – 12 PM to 12 AM
Sunday & Tuesday to Thursday – 12 PM to 9 PM
Friday – 12 PM to 11 PM
Saturday – 12 PM to 10 PM
Olive Tree is a fairly new restaurant that offers tapas with a local twist. It's the only place in Waterford where you can enjoy Spanish dishes like fish, seafood and churros, along with quality wine.
The restaurant is located near Reginald's Tower, a popular attraction for visitors.
The prices are reasonable and the atmosphere is cozy. Olive Tree is a great choice for anyone who wants to try something different and delicious.
The Granary Café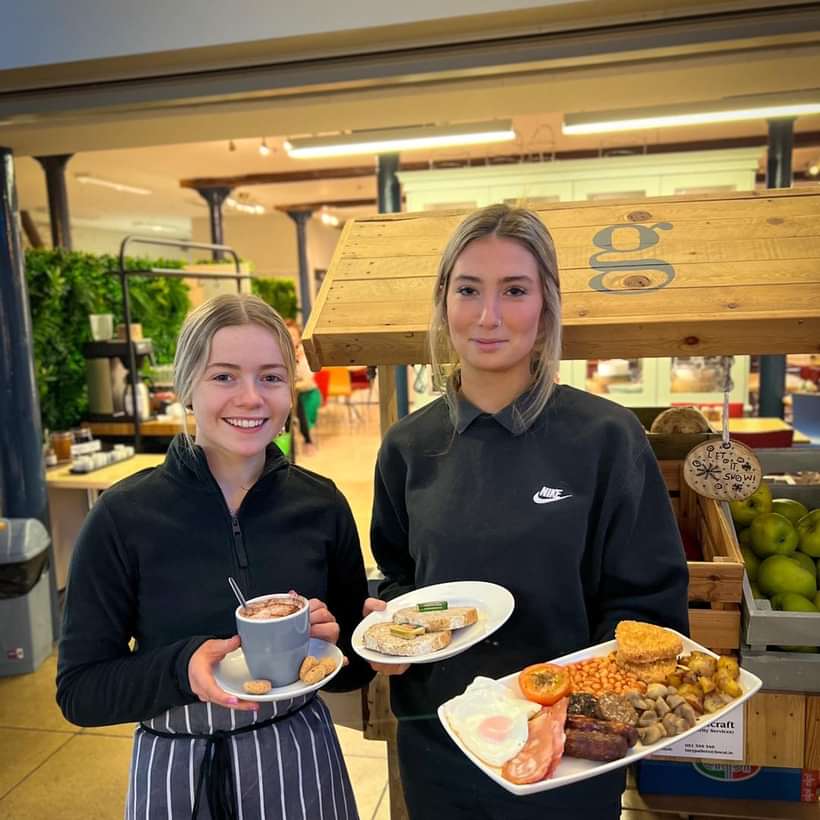 Website: https://www.facebook.com/GranaryCafeWaterford/ 
Address: Hanover St, Waterford
Phone: +353 (0) 51 854 428
Email: [email protected] 
Operating Hours: Monday to Saturday – 8 AM to 5 PM
The Granary Café offers a cozy and casual dining experience with a variety of dishes and drinks. You can enjoy their fresh and flavorful salads, pastries and desserts, made with high-quality ingredients daily.
They also serve FairTrade coffee and tea from different parts of the world, with a passion for excellence and taste.
The Granary Café is a perfect spot to relax and refuel while you discover the historic city of Waterford.
Where to Stay
Waterford Castle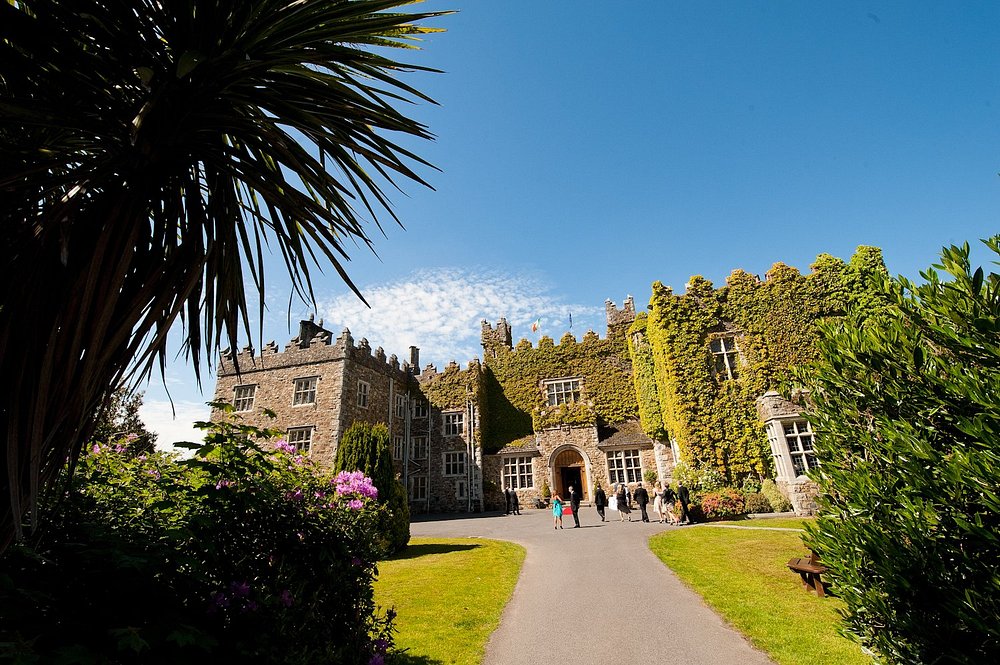 Website: https://www.waterfordcastleresort.com/ 
Address: Waterford Castle Hotel & Golf Resort, The Island, Ballinakill, Waterford
Phone: + 353 (0) 51 878 203
Email: [email protected] 
Waterford Castle is a majestic, ivy-covered building that occupies a private island near Waterford. The ancient castle has refined rooms and suites with antique furniture and distinctive bathrooms.
Modern lodges with sleek kitchens and up to four bedrooms are also perfect for families or groups. On the spacious grounds, you can enjoy various activities, such as tennis, archery, golf, and gardening.
Faithlegg House Hotel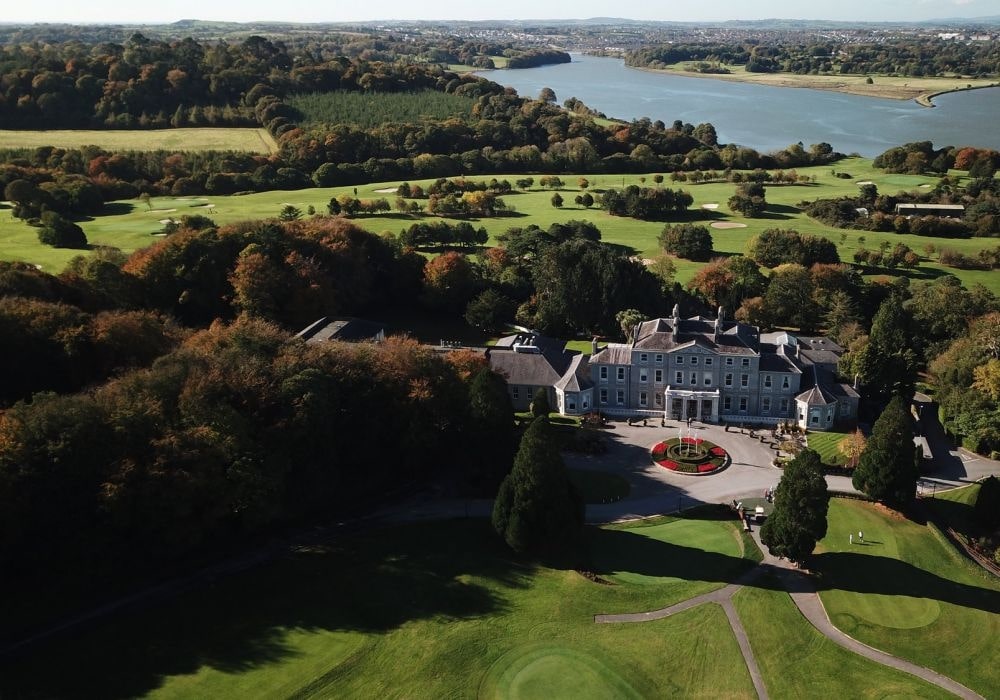 Website: https://www.faithlegg.com/ 
Address: Faithlegg House Hotel, Faithlegg, Waterford
Phone: +353 (0)51 382000
Email: [email protected]
Faithlegg Hotel is a 4-star hotel with amazing views of the Suir estuary. It has 82 rooms, a restaurant, a lounge, a spa, a playground, a tennis court and a golf course.
It's close to many historical attractions and has a long tradition of hospitality. The friendly and helpful staff make every guest feel welcome and special.
The Cliff House Hotel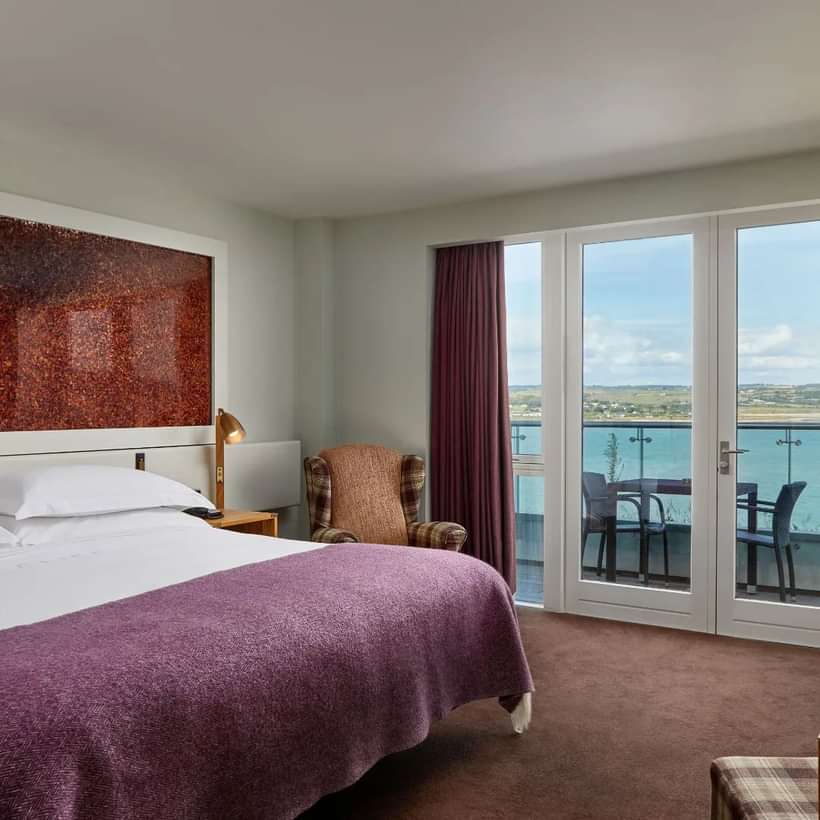 Website: https://cliffhousehotel.ie/ 
Address: Middle Road, Dysert, Ardmore, Waterford
Phone: +353 24 87800
Email: [email protected] 
The Cliff House Hotel is a stunning contemporary hotel with breathtaking sea views from its dramatic cliffside location near Ardmore.
Highlights include the Michelin-starred restaurant, the small, luxurious spa, and the impressive infinity pool.
You'll stay in bright, spacious suites with all the amenities and lots of style. A lavish seaside choice featuring natural materials and breathtaking vistas!
Granville Hotel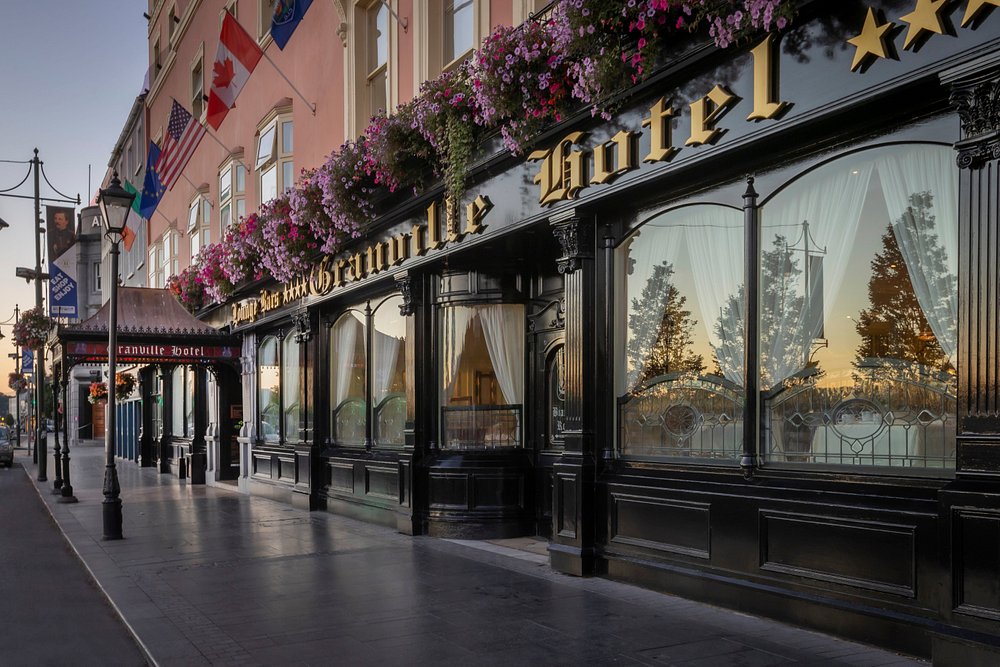 Website: https://www.granvillehotel.ie/en/ 
Address: Meagher's Quay, Waterford
Phone: +353 51 305555
Email: [email protected] 
Granville Hotel is a Waterford classic, with elegant, traditional rooms and a renowned restaurant by the river. Ideal for exploring Waterford, the hotel gives guests a glimpse of old-world glamour.
Relish delicious meals at Bianconi and relax in your luxurious suite. Family rooms make this a great option if traveling with children, too.
The Tannery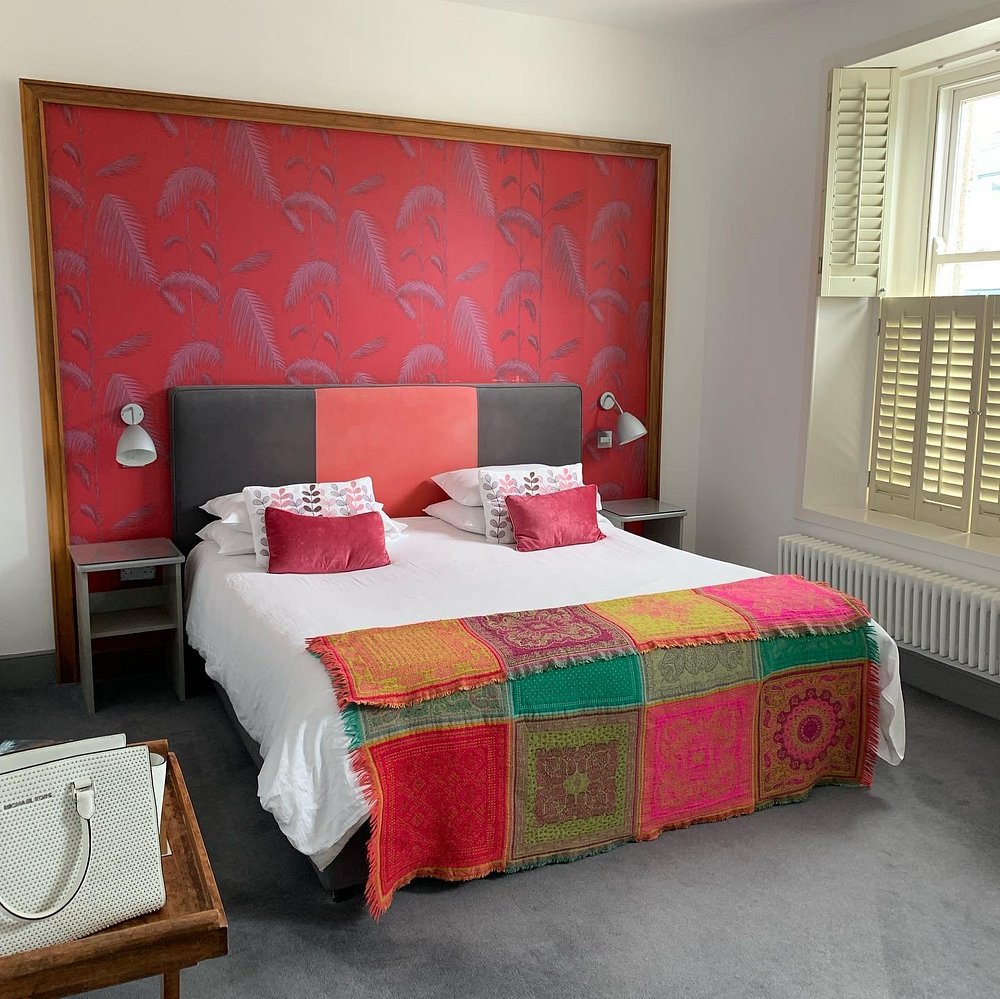 Website: https://tannery.ie/ 
Address: 10 Quay Street, Dungarvan, Waterford
Phone: +353 (0) 58 45420
Email: [email protected]
The Tannery is a chic townhouse and culinary destination in Dungarvan, offering 14 comfortable, modern rooms in soft colours.
This is an excellent option for food lovers who want to enjoy delicious dishes in the restaurant or learn new recipes at the onsite school. It's a stylish and intimate place with a passion for food.
Richmond House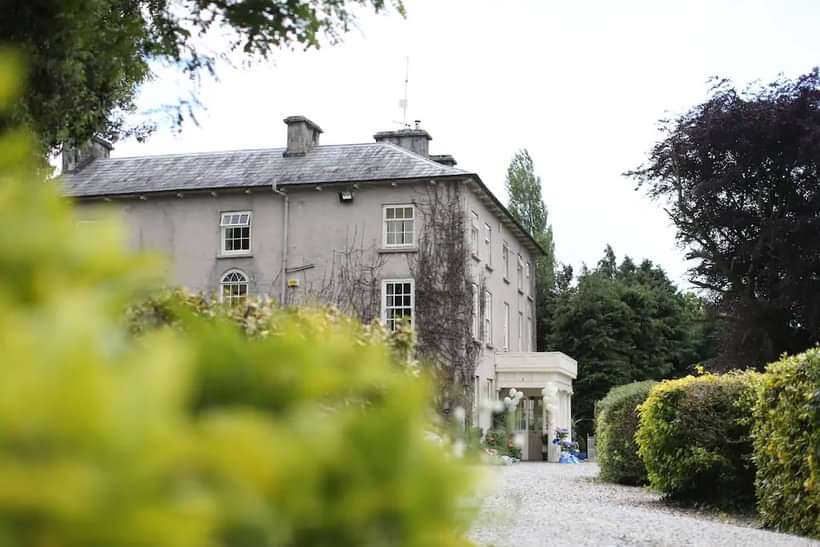 Website: https://www.richmondcountryhouse.ie/ 
Address: Cappoquin, Co. Waterford
Phone: +353 (0)58 54278
Email: [email protected]
Richmond House is a secluded country retreat with ten bedrooms hidden in a grand house dating from 1704. It offers elegant gardens, simple and spacious rooms, and an excellent restaurant using ingredients from the kitchen gardens.
While it offers a tranquil escape, you can also enjoy modern amenities such as central heating, direct dial telephone, free wi-fi, television, trouser press, and tea-making facilities – and a delicious Richmond House breakfast.
Glasha Farmhouse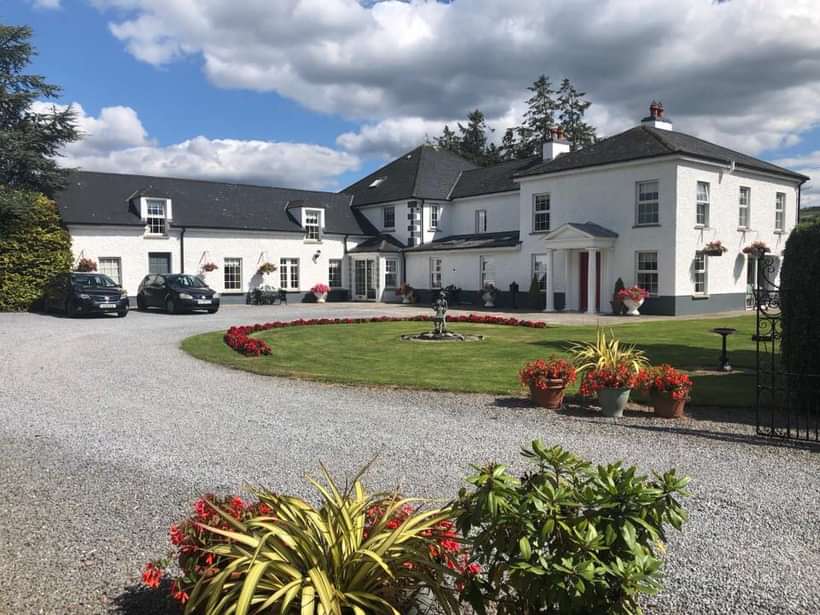 Website: http://www.glashafarmhouse.com/ 
Address: Ballymacarbry via Clonmel, Co. Waterford
Phone: +353 (0) 52 613 6108
Email: [email protected]
Glasha Farmhouse is a charming B&B tucked away near the Knockmealdown and Comeragh Mountains.
A perfect base for walkers and hikers, the hotel has nine bright bedrooms and serves generous breakfasts, preparing you for a day of outdoor adventures.
You can also try fishing and cycling, or visit some historical sites. It's a friendly and award-winning B&B in a beautiful rural setting.
Where to Shop
City Square Shopping Centre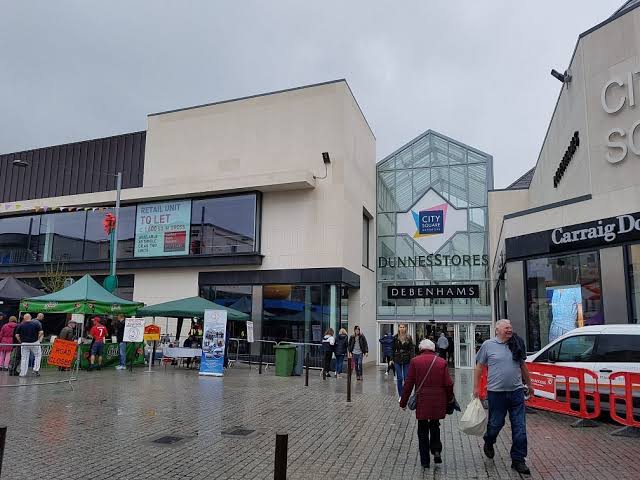 Website: https://www.city-square.ie/ 
Address: City Square Shopping Centre, Arundel Square, Waterford
Phone: +35351853528
Email: [email protected]
Operating Hours:
Monday to Wednesday, & Saturday – 9 AM to 6 PM
Thursday to Friday – 9 AM to 9 PM
Sunday – 12 PM to 6 PM
City Square Shopping Centre is the premier shopping destination in Waterford City, with over 30 stores to suit every taste and budget.
Whether you are looking for fashion, beauty, homeware, or entertainment, you will find it at City Square.
Some of the leading brands available at the centre include Debenhams, River Island, Dunnes Stores, Next and Champion Sports.
George's Court Shopping Centre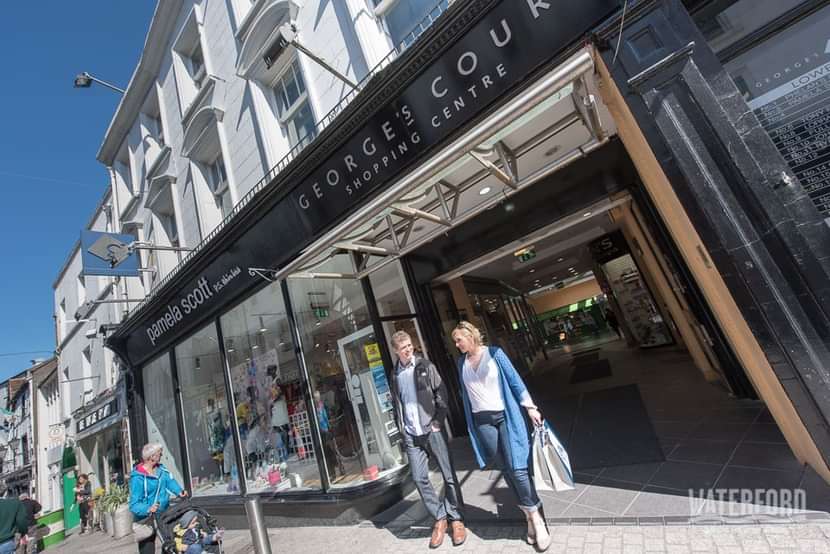 Website: https://www.facebook.com/georgescourt/ 
Address: 26 – 28 Great Georges Street , Waterford,
Phone: +353 51 875 534
Email: [email protected]
George's Court Shopping Centre is a prime destination for shoppers in Waterford City, offering a variety of local and international brands and eateries.
Whether you need to pick up some essentials at Boots or Mothercare, find the perfect pair of shoes at Phelan's, or grab a bite at O'Brien's, you'll find it all at George's Court.
You'll experience the best shopping and dining in Ireland's Ancient East at George's Court Shopping Center.
Sean Egan Art Glass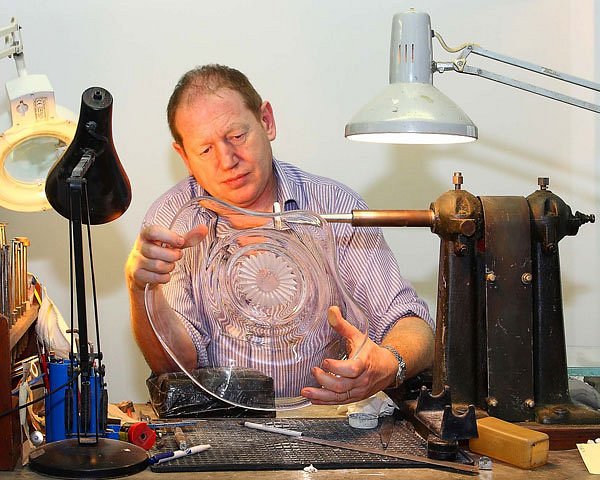 Website: https://seaneganartglass.com/ 
Address: The Bishop's Palace Museum, Viking Triangle, Waterford,
Phone: +353 (0) 51 858 914
Email: [email protected]
Sean Egan is a former Waterford Crystal Master Engraver who now runs his own freelance crystal engraving business.
He uses copper wheels to create stunning designs on blank crystal, inspired by nature, history and culture. His work showcases the beauty and skill of this ancient craft, which he wants to preserve in Ireland.
Each piece is unique and handcrafted by Sean himself. You can admire his marine life, wildlife, landscape and monument engravings on crystal.
Dungarvan Shopping Centre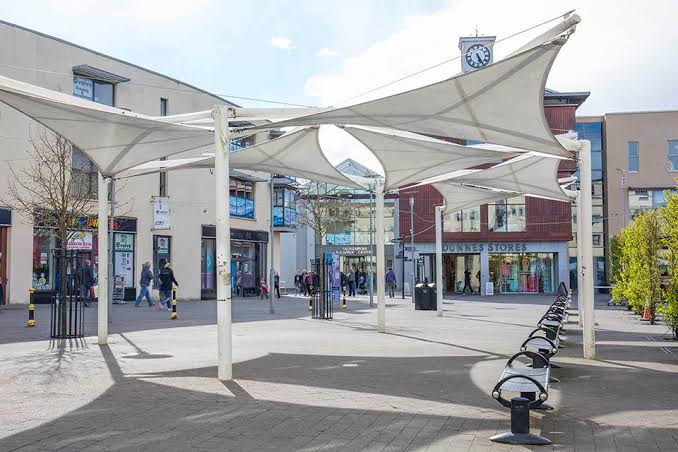 Website: http://www.dungarvansc.ie/ 
Address: The Bishop's Palace Museum, Viking Triangle, Waterford,
Phone: +353 (0) 51 858 914
Email: [email protected]
Operating Hours:
Monday to Wednesday, & Saturday – 8:30 AM to 7 PM
Thursday to Friday – 8:30 AM to 9 PM
Sunday – 9 AM to 7 PM
Dungarvan Shopping Centre is a modern retail complex in the centre of Dungarvan Town. It opened in 2004 and has 53 shops, including well-known names like Dunne's Stores, Lloyds Pharmacy, Easons and more.
It also features local businesses such as Shanique Boutique, Carraig Donn fashions and a variety of restaurants and coffee shops.
Lismore Retail Experience
Website: https://www.discoverlismore.com/shop/ 
Phone: +353 (0) 58 54975
Email: [email protected] 
At Lismore Heritage Centre, you can find the 'Lismore Retail Experience', a shop that offers a variety of Irish products from well-known brands and local artisans.
Whether you are looking for Avoca, Stephen Pearce, Shanore Jewellery, Paul Maloney or something else, you'll discover a selection of quality items such as glassware, jewellery, and soaps.