Exploring Waterford Without Spending a Dime
Waterford is a beautiful city in Ireland that has a lot to offer for visitors and residents alike.
Whether you are interested in history, culture, nature, or art, you can find something to enjoy in Waterford without breaking the bank.
Here, we'll share with you some of the best free things to do in Waterford that will make your trip memorable and fun. From museums and galleries to parks and trails, here are some of the activities that you can do in Waterford for free.
Most Popular Free Things to Do in Waterford
The most popular free things to do in Waterford include exploring the Edmund Rice International Heritage Centre and marveling at the architecture of Christ Church Cathedral.
Visitors can also bike along Waterford Greenway, stroll Ardmore Cliff Walk, relax on Tramore Beach, and attend a service at the Cathedral of the Most Holy Trinity.
Explore the Edmund Rice International Heritage Centre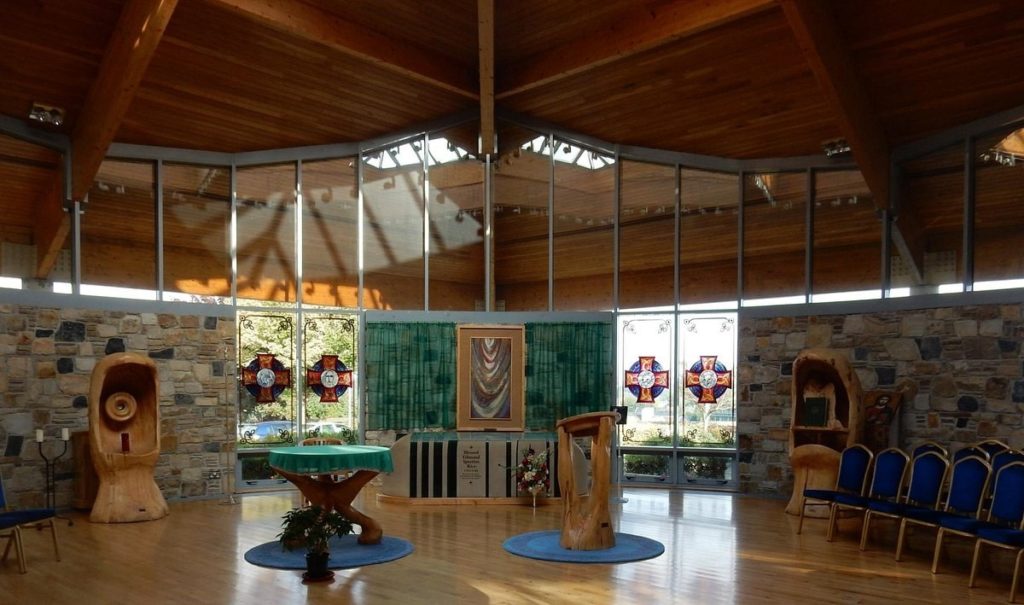 Website: http://edmundrice.ie/
Address: Mount Sion, Barrack Street,Waterford
Phone: +353 (0)51 874 390
Email: [email protected]
Opening Hours: Monday to Friday – 9 AM to 4 PM
The Edmund Rice International Heritage Centre offers an interactive and immersive experience that allows visitors to delve into the fascinating story of Edmund Rice.
The modern museum features a multimedia tour of 18th-century Waterford, allowing visitors to immerse themselves in the city's sights, sounds, and scents. It also spotlights Edmund Rice's influential education system, adopted globally.
It also features a lovely chapel for pilgrimage and prayer, which houses the remains of Blessed Edmund Rice. The monastery's ground floor serves as a community center with conference rooms, workshops, meeting spaces, and catering facilities.
Pro Tip:

The Peace Garden, between the Chapel and the Monastery, provides a serene escape with benches, seasonal flowers, a cosmic walk, and Stations of the Cross for those seeking a quiet pause from busy lives.
Bike Along the Scenic Waterford Greenway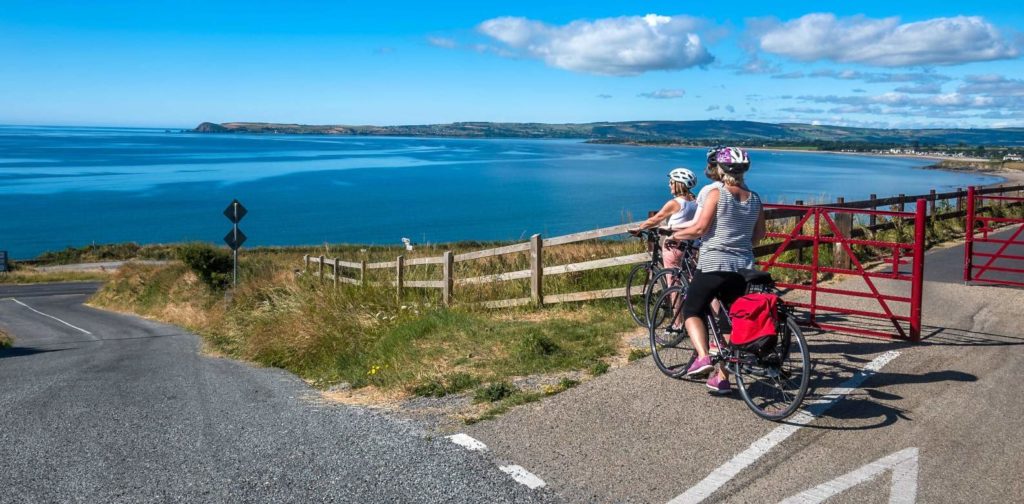 The Waterford Greenway is an amazing off-road trail for walking and cycling. You can enjoy the scenic 46km route from Waterford City to Dungarvan, following an old railway line.
Along the way, you'll find many attractions to explore, such as the stone bridges, the viaducts, and the Ballyvoyle (Durrow) tunnel. You'll also be amazed by the views of the River Suir, the Comeragh Mountains, Dungarvan Bay, and the sea.
You can choose to do the whole Waterford Greenway in one day or split it into sections, depending on your preference. There are many charming towns and villages where you can stop for a break or a bite.
Pro Tip:

Some of the most beautiful sections are from Kiloteran to Kilmacthomas and from Durrow to Clonea, where you can admire the stunning coastal scenery.
Marvel at the Architecture of Christ Church Cathedral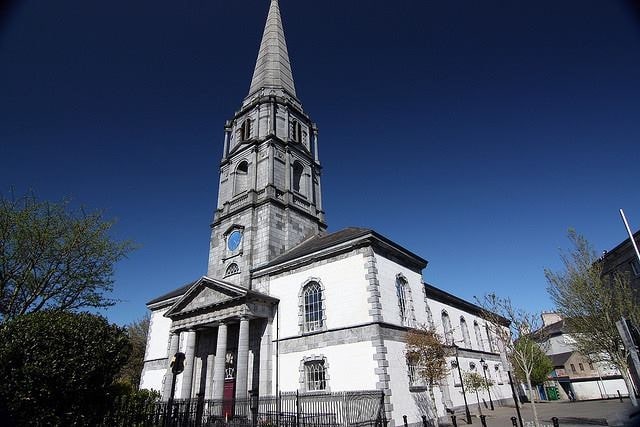 Website: https://www.christchurchwaterford.com/
Address: Cathedral Square, Waterford
Phone: (051) 858 958
Email: [email protected]
Visiting Hours:
Open from Monday to Saturday
April to October – 10 AM to 5 PM
November to March – 12 PM to 2 PM
Christ Church in Waterford City, built by Georgian architect John Roberts, is a Church of Ireland cathedral. The cathedral has a Neo-Classical and rococo style, reflecting the elegance of the 18th century.
Its site has a long history, dating back to an 11th-century Viking church where the famous Strongbow and Aoife married in 1170. The Normans later replaced it with a Gothic church in the 13th century, leaving some traces in Christ Church.
The cathedral has many features of interest, such as the stucco ceiling, the stained glass window, and the medieval pillar. Visitors can explore the cathedral all year round and enjoy special events and concerts there.
Pro Tip:

You might want to check out the shop inside the cathedral. It offers a variety of souvenirs, books, cards, and gifts that reflect the history and beauty of the cathedral
Visit the Cathedral of the Most Holy Trinity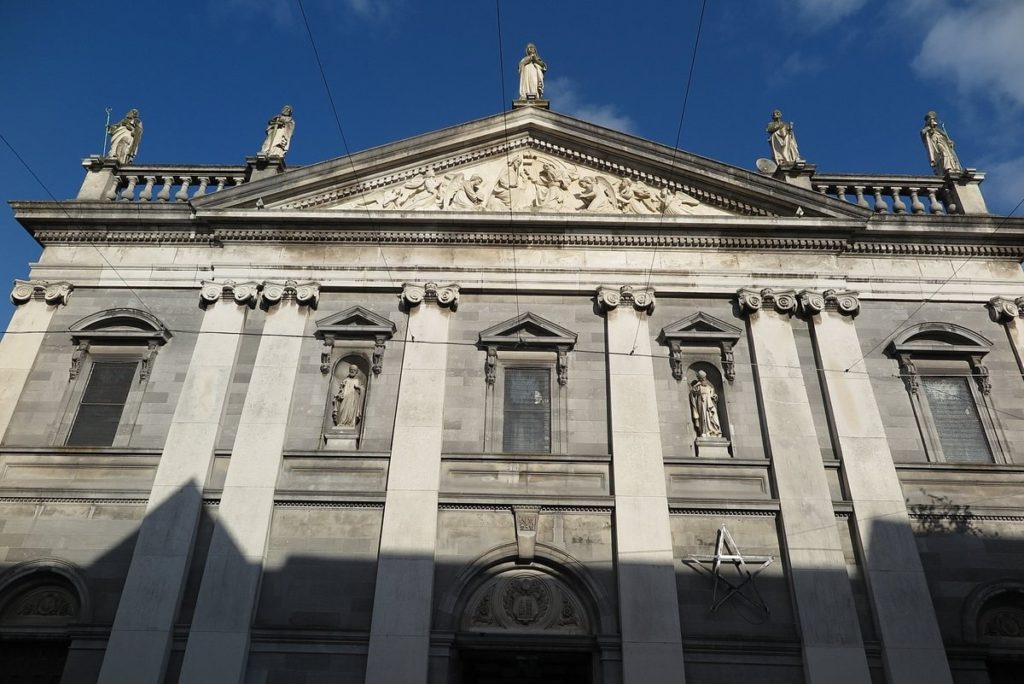 Website: http://www.waterford-cathedral.com/
Address: Barronstrand Street Waterford, Waterford
Phone: 051 875 166
Email: [email protected]
After you visit Christ Church, you should explore Waterford City's Cathedral of the Most Holy Trinity. Built in 1793, it is Ireland's oldest Catholic Cathedral and was also designed by renowned architect John Roberts.
This historic house of worship was renovated in 1977 and underwent restructuring in the 1990s. In 2000, the square near Barronstrand Street was renamed "John Roberts Square" to honor Roberts' architectural influence.
The cathedral's ornate classical exterior features fine stone craftsmanship, with well-maintained stained glass windows by the Meyer Company of Munich inside. Its grand size makes it a prominent national landmark in Ireland.
Pro Tip:

Don't miss the chance to see the Clock Tower, a historic landmark that stands on the quay nearby. It's a great spot for taking photos, especially at night when it is illuminated.
Take a Leisurely Stroll Through the Breathtaking Ardmore Cliff Walk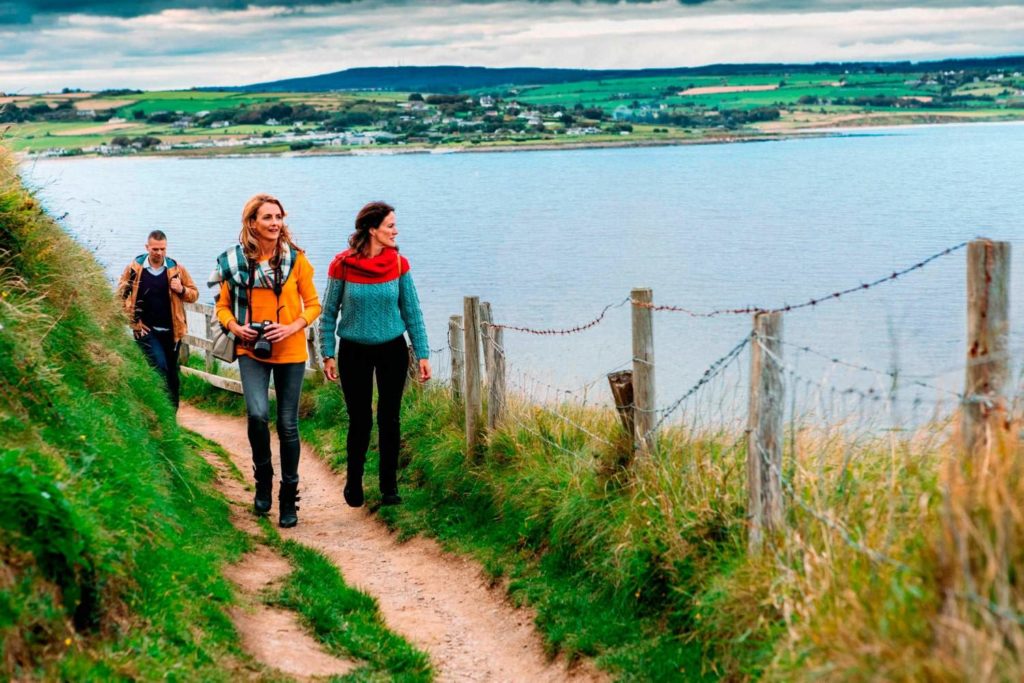 The Ardmore Cliff Walk is a four-kilometre loop that starts and ends at the Cliff House Hotel. It's an easy and rewarding trail that offers a glimpse of history and nature.
Along the way, you'll see the cliffs at Ardmore Head and Ram Head, where you can admire the majestic seascapes and historic sites that span centuries.
You'll find St. Declan's Well, a fifth-century site, a Napoleonic-era lookout, a former coastguard station turned Civil War watchtower, and the 1987 Samson shipwreck, along with diverse flora, fauna and coastal birdlife thriving on the trail.
Pro Tip:

As you proceed towards the town, be sure to keep an eye out for Ardmore's exquisitely-preserved round tower.
Relax on the Sandy Shores of Tramore Beach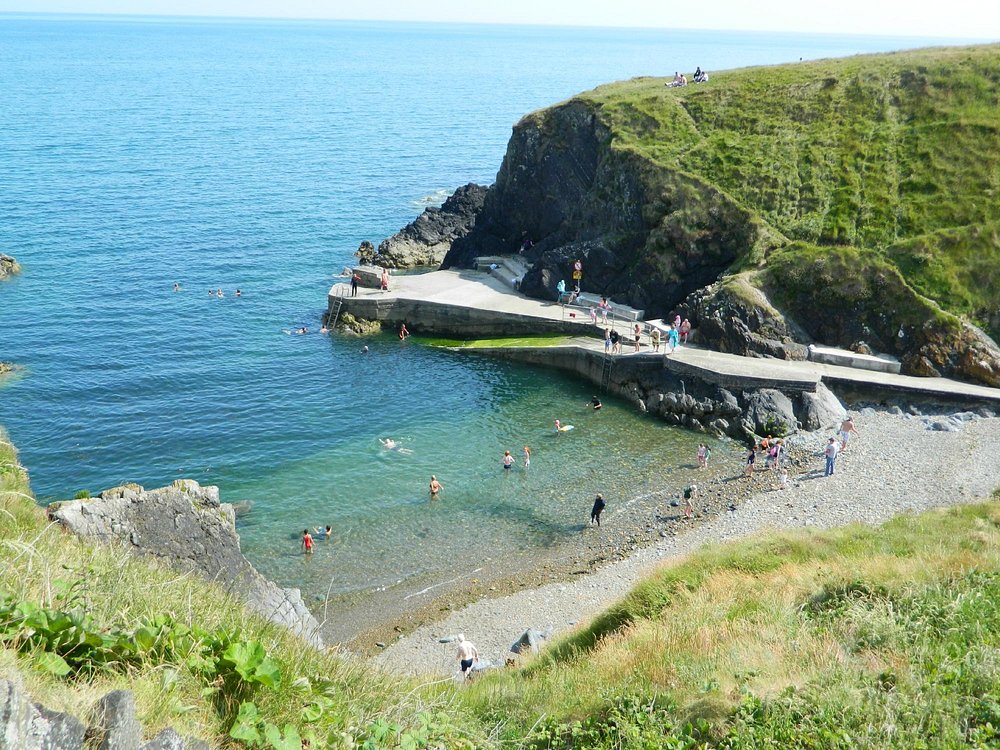 With its 5km long golden beach and the Atlantic Ocean around it, Tramore (Trá Mór in Gaelic, meaning big strand) lives up to its name.
The best way to see this amazing resort is from the road that goes from Annestown, County Waterford, to the high western parts of the town. You can admire the stunning view of Tramore Bay and Brownstown Head.
The town is on a hill that goes down to the beach. Tramore attracts water sports lovers with its long, rolling waves.
Anglers also enjoy Tramore, especially near the lagoon mouth where they can catch bass and flounder. Other fish in the coastal waters are pollock, dogfish, dabs, coalfish and whiting.
Pro Tip:
Make sure to set aside some time to stroll along the beachfront promenade and take in the stunning views of the ocean.
You won't want to miss the excitement of the funfair located right by the sea – it's bound to be one of the highlights of your trip to this resort town.
More of the Best Free Outdoor Activities
View the Viking Long Boat and Dragon Slayer Sword Exhibit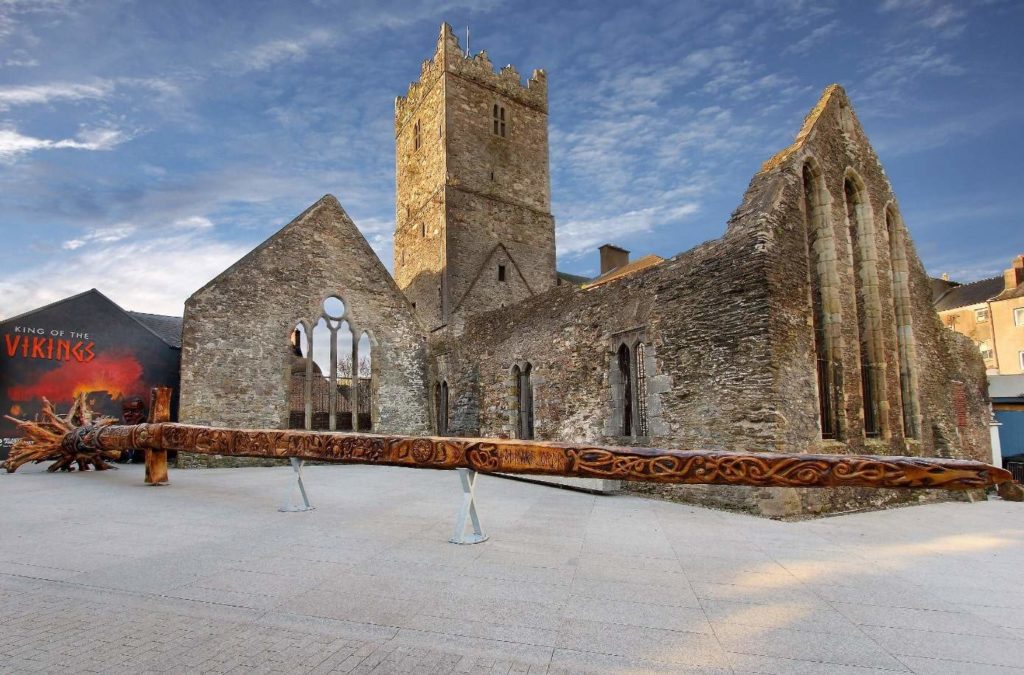 Waterford City is a place where you can discover the Viking legacy and artifacts, such as the famous Dragon Slayer Sword and a Viking longboat.
One of the attractions is the Vadrafjordr, a replica of a Viking longboat with a red sail. This is the Viking name for Waterford, and you can see it next to the Viking Museum at Reginald's Tower.
The Dragon Slayer Sword, a 23-metre long giant Douglas fir tree creation, is an impressive attraction featured in the Guinness Book of Records. It showcases intricate carvings that narrate the tale of the Vikings in Waterford City.
Pro Tip:

If you have the budget, you can also visit other nearby attractions, such as the Greyfriars Abbey, Reginald's Tower, King of the Vikings, Medieval Museum, Bishop's Palace Museum, Irish Museum of Time, and Irish Silver Museum.
Breathe in the Fresh Air of Waterford Nature Park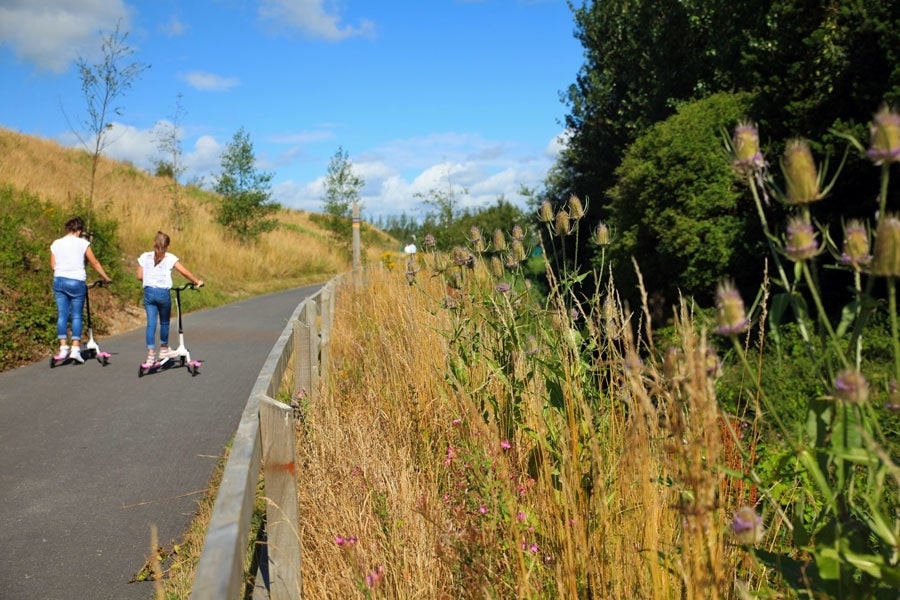 If you're looking for a peaceful and beautiful place to enjoy nature, you should visit the 150-acre Waterford Nature Park. You can explore the park by walking on different trails that suit your fitness level.
The entrance is at the Kingfisher Club on the Tramore Road. You can walk on paved or grassy paths that let you get closer to nature.
The park has many features that make it a wonderful habitat for wildlife. Stones from the park have been repurposed to construct stone walls, dividing small fields abundant with flowers and seeds that serve as a magnet for insects and butterflies.
The park also has about 20,000 shrubs planted in it. As the park grows and matures, it will become a more attractive destination for visitors and nature lovers.
Pro Tip:

Bring your binoculars and camera and look out for the many birds, insects and butterflies that live in the park. You might spot some rare species like the marsh harrier or the purple hairstreak.
Embark on an Adventure Through Glenshelane Forest Trails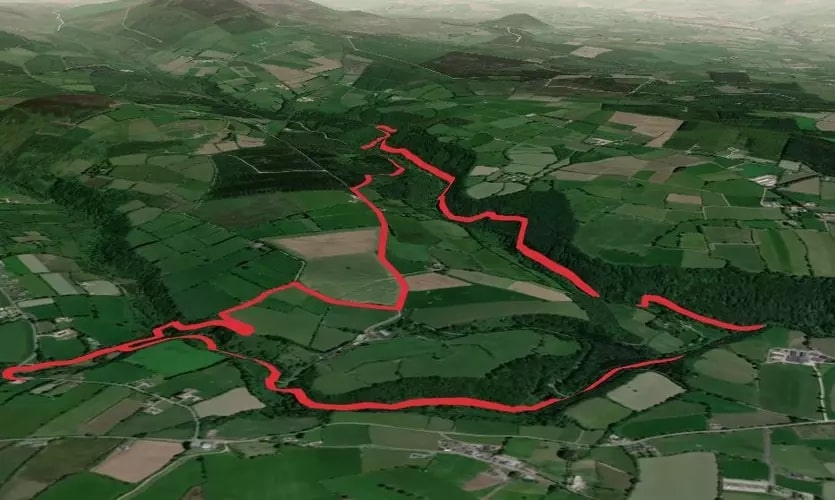 Glenshelane Forest Walks offer one linear and three looped walks for different levels of difficulty. You can choose from blue (2km), green (3km), red (10km) or purple (2.75km) routes.
You'll explore a stunning glen with a sparkling river and a rich variety of trees. Some of the old oaks still stand among the newer spruces, creating a magical atmosphere.
In spring, as you enjoy a colorful walk surrounded by bluebells, keep an eye out for wildlife like red squirrels, minks, and birds. And if you are lucky, you might catch a glimpse of the salmon spawning upstream.
Pro Tip:

Take the Orange 2.75km route for an enchanting experience passing by a picturesque waterfall, breathtaking viewpoints, and the mesmerizing Grotto at Mount Mellary.
Top Free Rainy Day Options
Browse Books and Resources at Lismore Library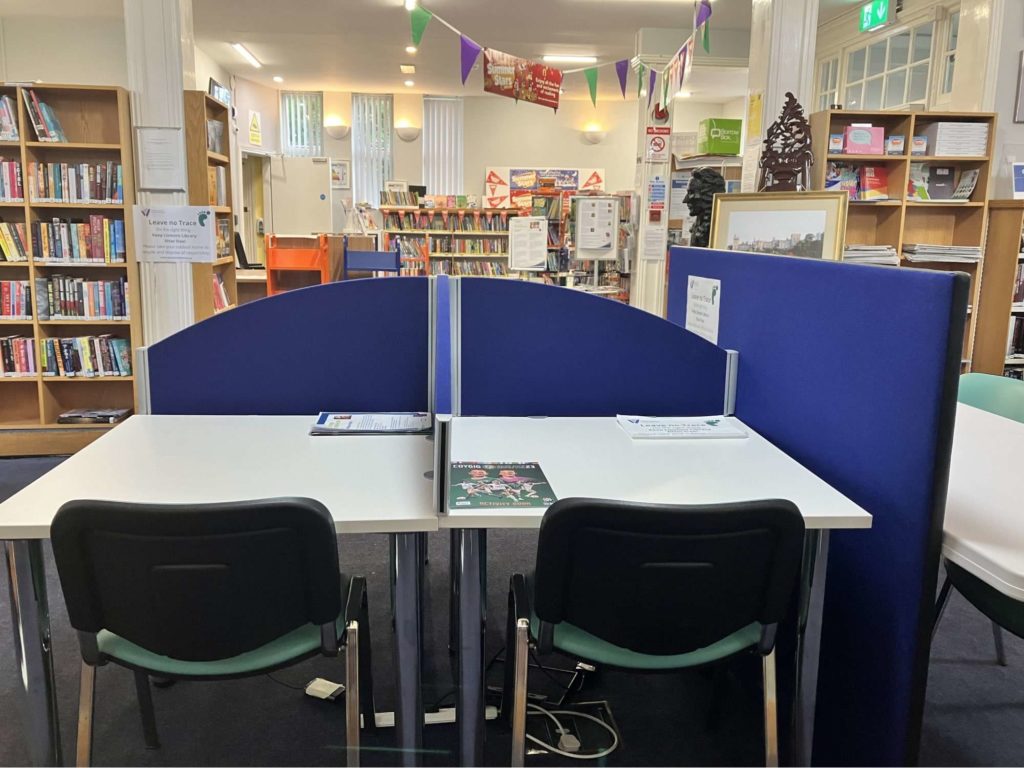 Website: http://waterfordlibraries.ie/branches/
Address: West St, Lismore, Waterford
Phone: +353761102377
Opening Hours: Monday to Friday – 10 AM to 1 PM & 2 PM to 5 PM
A variety of collections, services, and local information are available at the Lismore Library in Lismore, County Waterford. The library is a full-service part of the Waterford City and County Libraries.
Some of the collections held by the library are the local studies collection, Lismore Castle Papers, Chearnley Papers, Board of Guardian Records, Lismore Rural District Council Minute Books, Waterford County Council Archives, and more.
The library also offers a wide selection of fiction and nonfiction books, audiobooks, language learning packs, and a music collection. Internet access and photocopying services are provided as well.
The library is open to the public and welcomes visitors of all ages and interests.
Pro Tip:

Experience the Lismore Castle Virtual Experience for an awe-inspiring glimpse inside the castle using virtual reality.
Immerse Yourself in Contemporary Art at Garter Lane Art Gallery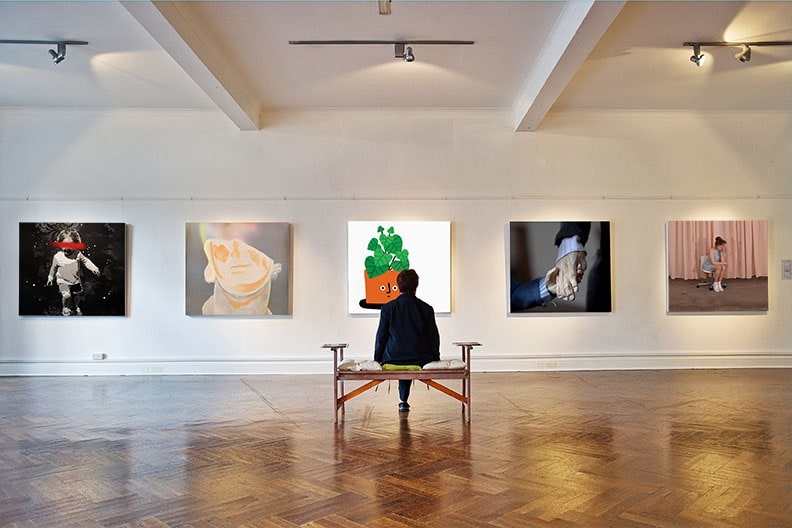 Website: https://garterlane.ie/
Address: 5 O'Connell Street, Barrack Street, Waterford
Phone: 00353 51 877153
Email: [email protected]
Opening Hours: Tuesday to Saturday – 11 AM to 5:30 PM
Garter Lane Arts Centre is a multidisciplinary arts venue that offers various events and exhibitions throughout the year. It's located in two Georgian buildings in the heart of the city's Cultural Quarter, and showcases the work of local and national artists.
You can enjoy theatre, music, film, literature, dance, visual and children's art, as well as participate in workshops and classes. The centre also has a cafe and a gift shop where you can buy souvenirs and support the arts.
Whether you are a fan of contemporary art or curious about the history of the Quaker Meeting House that houses the main gallery, Garter Lane Arts Centre is a place worth visiting.
Pro Tip:

Stay updated on all the exciting offerings at Garter Lane by following their robust social media presence. Explore their channels for show schedules, exhibitions, workshops, movies, and any associated fees.
Experience History at the Waterford Room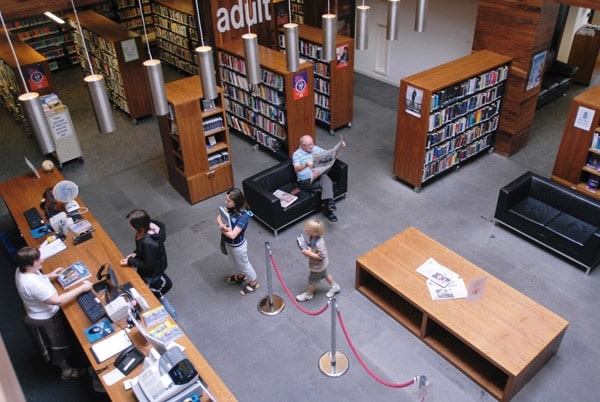 Website: http://waterfordlibraries.ie/branches/
Address: Municipal Library, Lady Lane, Waterford City
Phone: 051 849975
Opening Hours:
Monday, Tuesday, Thursday & Friday – 10 AM to 5 PM
Wednesday – 1 PM to 8 PM
Saturday – 10 AM to 1 PM & 2 PM to 5 PM
The Waterford Room in the Central Library is a unique reference room that houses a rare collection of old newspapers and records showcasing Waterford's past and present.
The library service occupies a Carnegie building that was first opened in 1904 and underwent a major renovation and expansion in 2004.
Today, it covers three public floors and attracts a lot of attention, not only from architects but also from people who appreciate the space for personal study, leisure, and community.
The library offers various services, such as free Internet access on 30 PCs, audiobooks, language learning packs, books in different languages, music collection, business information, teachers resource collection, and more.
Pro Tip:

Make a quick stop at the Tourist Information Centre, just a 5-minute walk away, for maps, valuable information, and plenty of insider tips about the local area.
Waterford's Hidden Gem Free Things to Do
Discover the History of Dungarvan Castle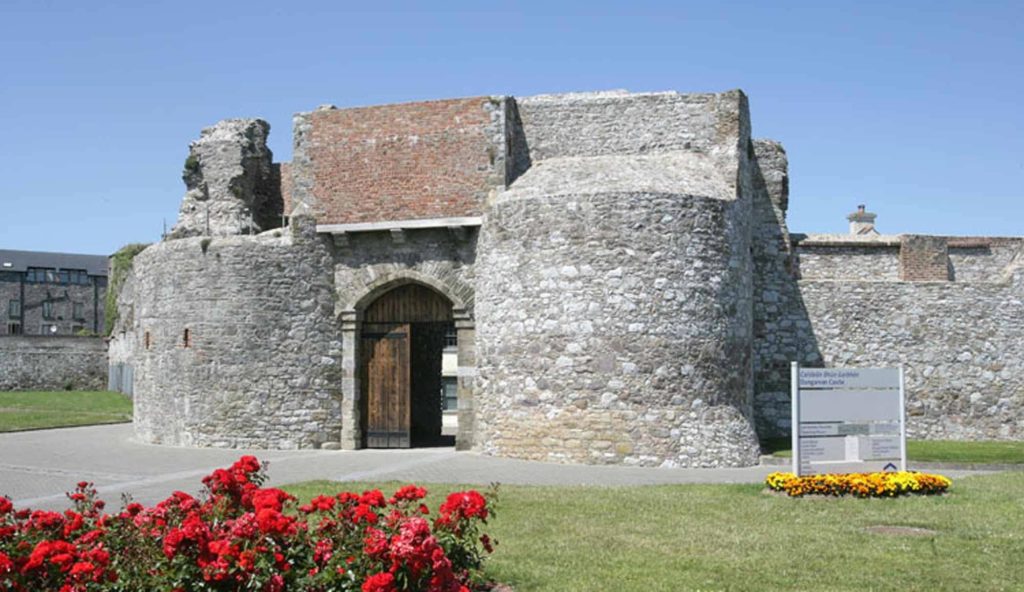 Website: https://heritageireland.ie/places-to-visit/dungarvan-castle/
Address: Castle Street, Dungarvan, Co. Waterford
Phone: 058 48144
Email: [email protected]
Opening Hours: Wednesday to Saturday – 10 AM to 6 PM
Dungarvan Castle, built in the late 12th century by Anglo-Norman invaders under King John of England, strategically guards the mouth of the River Colligan, controlling access between the Comeragh Mountains and the sea.
The castle features a unique polygonal shell keep, a rare fortification in Ireland, surrounded by a curtain wall with a corner and gate tower.
The shell keep, reflecting Norman architecture, was the castle's initial construction, while the curtain wall was added, likely in the 13th or 14th century.
Inside, there's a two-story barracks from the early 18th century, now restored and housing an exhibition about the castle's role in Irish history.
Pro Tip:

You shouldn't miss the Tannery Restaurant near Dungarvan Castle. This award-winning restaurant offers a seasonal menu of local and organic ingredients prepared with creativity and flair by chef Paul Flynn.
Admire the Intricate Details of Ballysaggartmore Towers
Address: Southpark, Co. Waterford
Ballysaggartmore Towers near Lismore are gothic structures that awe visitors. They contrast with the surrounding woodland, where people can enjoy walks and picnics, and the dark history of Ireland, where they symbolise the wealth gap and famine.
Arthur Keily-Ussher, an Anglo-Irish landlord, built the towers for his wife around 1834. He owned about 8000 acres of land, but he only kept 1000 acres for himself. The rest was rented to farmers.
The towers were part of a plan to build a castle, but Keily-Ussher ran out of money after finishing the gates. He and his family lived in a small house on the grounds, which is now gone. The public cannot enter the towers.
Pro Tip:

A great way to enjoy the beauty and history of Ballysaggartmore Towers is to walk the Trail that starts from the car park and follows the river.
Appreciate Local Art at the Joan Clancy Art Gallery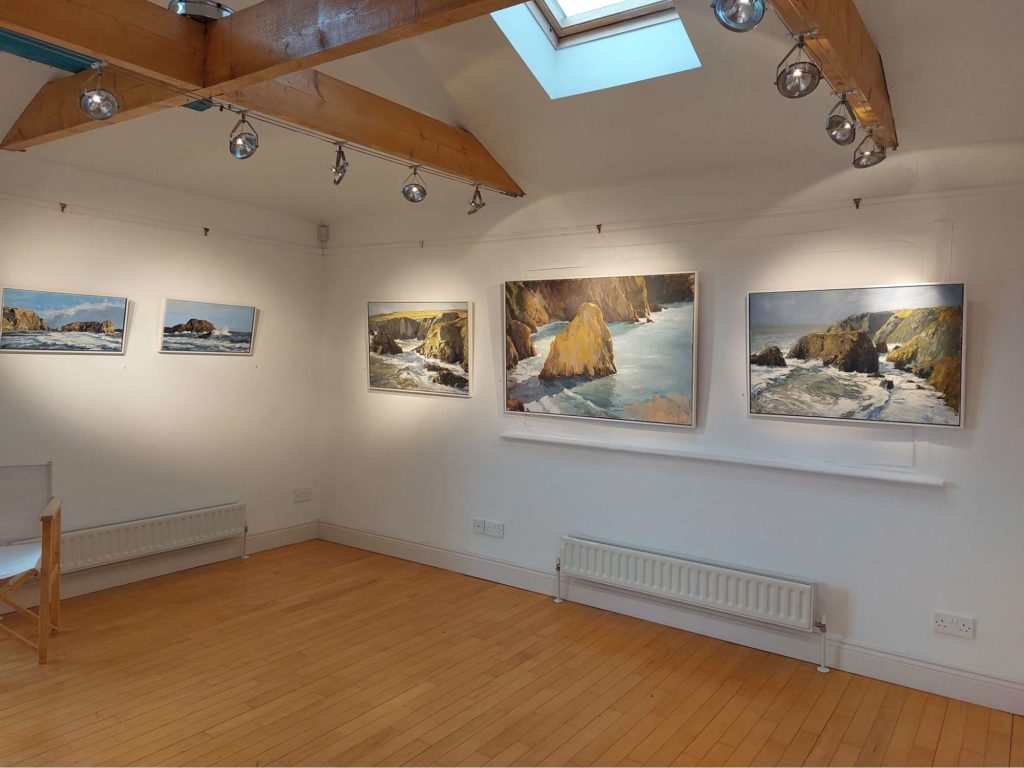 Website: https://www.joanclancygallery.com/
Address: Mweelahorna, Ring, Dungarvan, Co Waterford
Phone: (058) 46205
Email: [email protected]
Opening Hours: Monday to Friday – 9 AM to 4 PM
A small gallery in the Gaeltacht area of An Rinn is Joan Clancy Gallery. has received acclaim from The Irish Times Magazine and RTE 1 Nationwide, and The Irish Times called it "a great place to visit".
It showcases Irish contemporary art from both new and emerging artists and some of the most established ones, such as Mulcahy, Maderson, Flannery and Pierce.
Joan Clancy Gallery is also a part of BANK Studios in Dungarvan and participates in many exhibitions in the South East.
Pro Tip:

For an intimate glimpse into the world of The Clancy Brothers, don't miss out on exclusive photographs and personal stories shared by Joan, Tom Clancy's wife. It's a treat for true fans!