The Best Central Locations to Stay in Ireland
Wondering where the best central locations to stay in Ireland are? No worries! Let's give you an initial guide so you'll know where to go first.
What Central Locations to Visit in Ireland
Planning a trip to Ireland but unsure which cities to visit? Here are some of the best central locations to explore first:
Dublin
Galway
Cork
Killarney
Kilkenny
Of course, we recommend being prepared in all aspects to avoid any hassle. To get started on your fun-filled trip, check out our guide for the top central cities in Ireland in detail below.
Dublin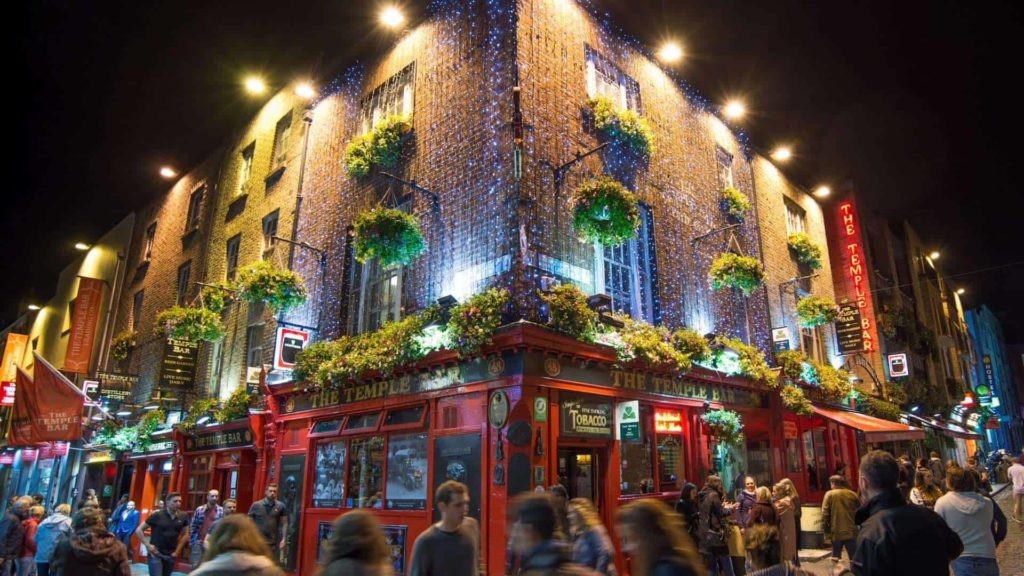 As Dublin is the capital of Ireland, we believe this is among the best central locations to visit first. Many would agree that the city's history is fascinating, its people are welcoming, and the culture is rich.
Most of the things you'll require are either nearby or a short distance away in this small city. If you don't have a great sense of location and are easily lost, it might be best to start with this city.
Still, it's best to plan your budget before coming to Dublin, for it can get pricey here. These are some estimates for your initial reference, according to numbeo.com:
Expenses in Dublin
Estimated Costs
Restaurants
€20 to €80
Transportation
€2 (One-way Ticket - Local Transport)

€120 (Monthly Pass - Regular Price)

€1.50 to €31 (Taxi)

Monthly Utilities
Around €280
Sports & Leisure
€12 to €45
Monthly Rent
€1,669 to €1,956 (1 bedroom)

€2,782 to €3,504 (3 bedrooms)

Apartment Purchase
€4,770 to €7,313
But if you're in Dublin for a short time and don't want to spend a lot, you may also take a lot of long walks – just don't go so far that you'll need to see a podiatrist!
With the right amount of strolling in the city, we believe you'll see the city's vibrant culture and rich history.
Dublin is a great place for anyone who likes to spend time outside with its beautiful mountains, coasts, canals, and rivers. We feel the nearby sea offers a peaceful escape from the busy daily life.
Not only that, but the city is also filled with picture-perfect Georgian townhouses, elegant Edwardian façades, and lovely Victorian parks. 
For art enthusiasts, Dublin has museums and art galleries that are known all over the world, and many of them are free to visit. 
Not to mention, there's a fantastic nightlife in the city. Living in Dublin means you'll never run out of things to do or places to see.
The most authentic traditional Irish pubs can also be found in Ireland, and Dublin is lucky to have lots of them! Several of these bars date back to the Victorian era and are experts at keeping customers entertained.
Travel tip: Do you love drinking pints of Guinness and wonder how it's made? Make your own beer in Dublin by going on some basic brewery tours around the city!
For those looking for new friends, Irish people are known for being talkative, witty, and tolerant. In particular, Dublin is always listed as one of the friendliest cities in Europe and the whole world.
Overall, Dublin can be a great start for your trip, don't you think?
Galway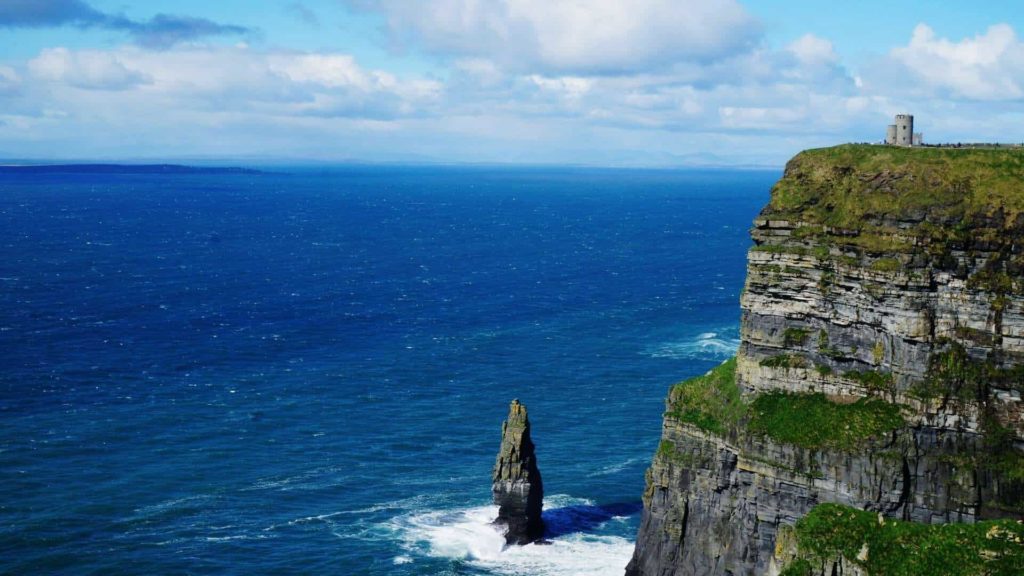 Our next exciting city is Galway. It has a thriving economy and a rich history, and it's only 2 and a half hours away from Dublin by car.
Its low cost of living is also among its advantages. Galway is a tiny city with reasonable costs and a slower pace of life.
You may see what we're talking about below. Check out these estimated fees to plan all your finances in Galway ahead of time:
Expenses in Galway
Estimated Costs
Restaurants
€14 to €78
Transportation
€2.40 (One-way Ticket - Local Transport)

€60 (Monthly Pass - Regular Price)

€1.14 to €24 (Taxi)

Monthly Utilities
Around €220
Sports & Leisure
€13 to €47
Monthly Rent
€1,060 to €1,331 (1 bedroom)

€1,648 to €2,150 (3 bedrooms)

Apartment Purchase
€3,300 to €3,811
From this table, dining out is definitely a budget priority. The city has plenty of options, from Michelin-starred restaurants to slow cuisine establishments that emphasise local ingredients to pub grub and tapas.
A trip to Galway is also incomplete without sampling its renowned oysters. They're plump and salty, caught in the crystal-clear waters of the Atlantic, and are highly sought after by chefs all around the world.
Friendly tip: Don't forget to try the local Galway Hooker Irish Pale Ale! It's locally brewed and available on tap in all pubs.
For sightseeing, we believe the city has cobblestone lanes, historic structures, and a swift river that empties into the Irish Sea. It also has wonderful places to stay, a fantastic traditional music scene, and cosy bars.
Galway has traditionally been a centre of culture, attracting musicians, painters, and other creatives. It has a wide range of festivals and events, which might make it the most 'bohemian' city in Ireland. 
If you're staying a bit longer, we think you can find many decent options. This is whether it's a typical hotel, bed and breakfast, hostel, or AirBnB.
You may even discover stunning castles where you can spend the night. However, you may have to venture a bit further from the city.
Cork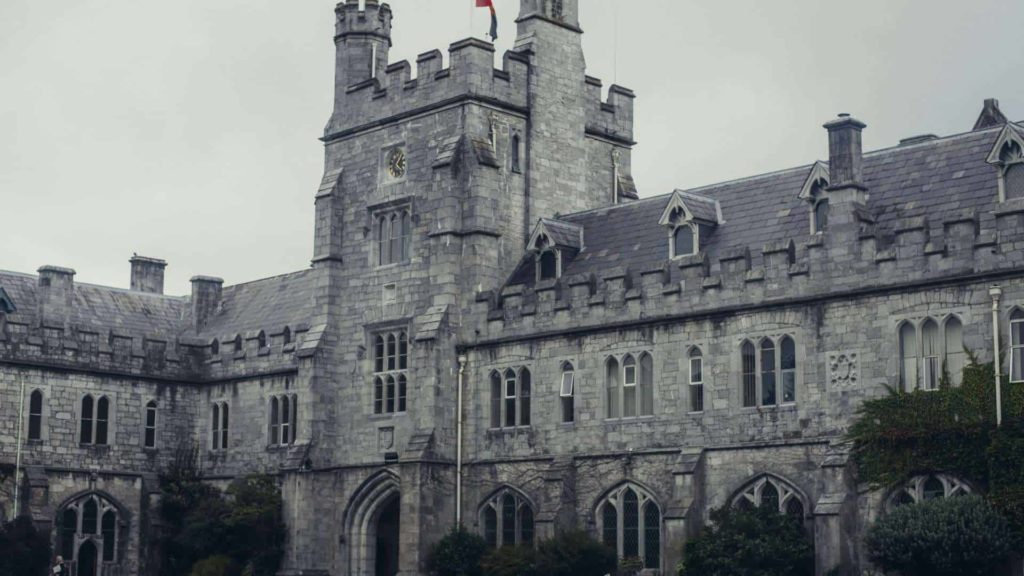 Cork is another ideal place for your next holiday. It's teeming with lively pubs, amazing art galleries, thought-provoking museums, and among the best restaurant scenes in Ireland.
And if you want to study in Ireland, Cork is a popular choice among students due to its fantastic student atmosphere.
We believe Cork might be your place if you prefer serenity to big city commotion – but still want to maintain cultural diversity and meet new people.
Plus, it has some of the most amazing food, which we feel you shouldn't miss either!
People here might tell you to overindulge in Cork, which is sometimes called Ireland's culinary capital. For foreigners, the great English Market is likely the best way to introduce someone to Cork's culinary scene.
Here, you can get fresh seafood, local cheeses, and slabs of homemade chocolate. Then, in the unique and quirky Butter Museum, you'll learn a surprisingly engaging perspective on one of Cork's oldest industries.
But before shopping for food and other goodies, it's advisable to know if you have a sufficient budget. See this table as your basis for spending in Cork for the first time:
Expenses in Cork
Estimated Costs
Restaurants
€15 to €80
Transportation
€2.40 (One-way Ticket - Local Transport)

€83 (Monthly Pass - Regular Price)

€1.38 to €26 (Taxi)

Monthly Utilities
Around €230
Sports & Leisure
€11 to €50
Monthly Rent
€1,139 to €1,414 (1 bedroom)

€1,770 to €2,384 (3 bedrooms)

Apartment Purchase
€2,745 to €3,677
After shopping and eating a lot, perhaps you also want to burn the extra calories? There are a bunch of gyms here, as well as yoga and Pilates studios.
But for a more natural option, you may also follow Ireland's magnificent Wild Atlantic Way itinerary as a fun walking trail. And if you want to escape it all, you can take a cable car to Dursey Island as you go along the coast.
Along the way, you'll see rocky headlands, protruding peninsulas, and undiscovered islands. You might even be fortunate enough to see marine animals like dolphins and humpback whales!
Fitzgerald Park is another area you can stroll around. Students may also be interested in visiting University College Cork, which is along the river at the end of the park.
Another thing to look forward to is their music. The largest jazz festival in Ireland draws thousands of music lovers and hundreds of jazz musicians from around the world to Cork.
Friendly tip: Take advantage of this event every October because most of the performances in the festival are free! 
Killarney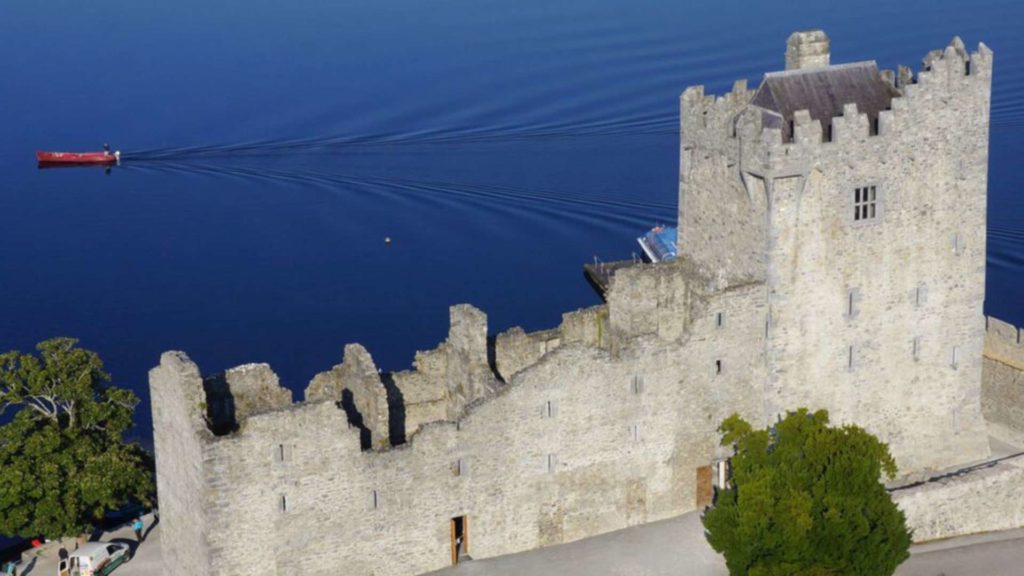 Another one of the most attractive cities in the stunning southwest of Ireland is Killarney.
Killarney is also known for being a classic Irish town. We suggest taking a stroll across downtown to view the storefronts or just stopping for a fish and chip dinner.
This city is tucked away between tall hills and sizable lakes as well. The scenery is breathtaking, and we believe getting to the town is made even more beautiful by the gorgeous drive. 
But for your safety, note that this is a part of Ireland where you need to follow driving rules well and stay alert at all times.
There are a lot of hotels because there are so many tourists, but sometimes they make the town seem small. Yet, there are calm, untouched areas in Killarney, particularly in the National Park.
Also, Killarney is a picturesque town that draws many of the larger touring groups, so it can be a bit crowded. That's why we feel it's best to schedule your vacation to Killarney beforehand.
Our advice is to avoid the city if possible in July and August, as well as on any Irish bank holidays. 
While you're still planning, it's ideal to check if you have enough extra money. Killarney may have some of the most expensive rates for overnight stays during peak season.
See this table below as your initial reference:
Expenses in Killarney
Estimated Costs
Restaurants
€13 to €75
Transportation
€8.60 (One-way Ticket - Local Transport)

€112.57 (Monthly Pass - Regular Price)

€1.14 to €24 (Taxi)

Monthly Utilities
Around €178
Sports & Leisure
€12 to €68
Monthly Rent
€833 to €1,000 (1 bedroom)

€1,150 to €1,583 (3 bedrooms)

Apartment Purchase
€2,500 to €5,606
Kilkenny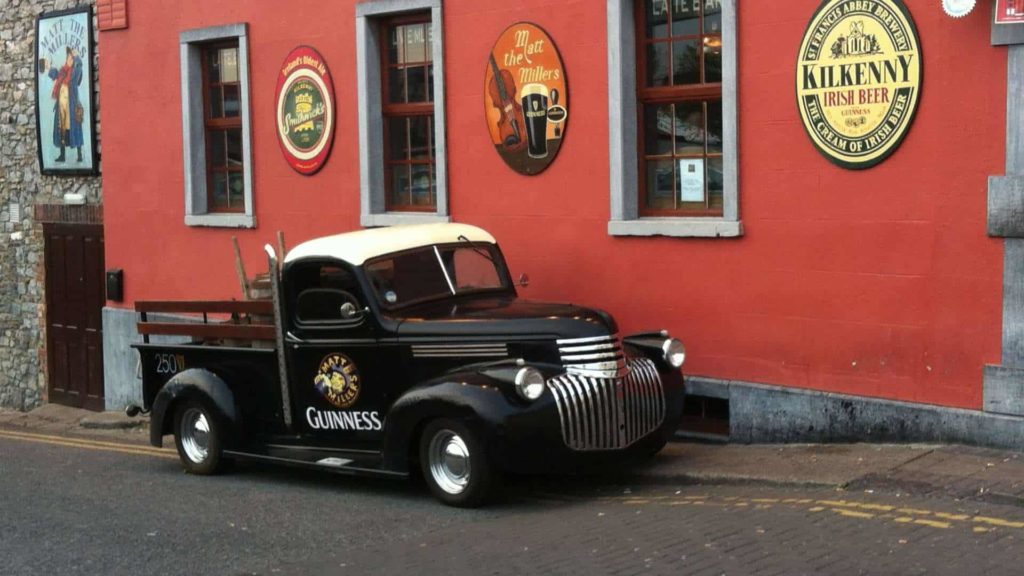 If you love to shop, tourists swarm to Kilkenny because of its world-class shopping options.
You can find anything at the tiny boutiques, from a hand-knit scarf to your ideal wedding dress. Also, there are many shopping malls, from small design studios with many of Ireland's top designers to stores on the main street.
Kilkenny is also a well-liked holiday spot with lots of restaurants and pubs, seasonal festivals, and a great sporting heritage that draws tourists from all over the nation and abroad.
You may also be interested to know that Kilkenny has a rich history dating back to the Middle Ages. We think Kilkenny Castle, in particular, is a must-see for any history buff.
Alternatively, there are also many museums in Kilkenny. The National Design and Craft Gallery and the Medieval Mile Museum are among our top picks.
When you get hungry later, this city has a lot of great restaurants and cafes for you to choose from. Rinnuccini and La Rivista are two of the city's best restaurants, and Campagne is the only one to have a Michelin star.
The Smithwick's Experience, one of Kilkenny's most popular tourist spots, deserves to be on our list too. It's an interactive tour of the brewery from the 18th century, where tour guides describe how their famous ales are made.
For a small additional fee, you can sample all 3 of their expertly brewed brews. This is in addition to receiving a pint of the ale of your choice and soft drinks for non-drinkers as part of the ticket price.
But before splurging on these experiences in Kilkenny, we prepared a table of expense estimates below for your initial reference:
Expenses in Kilkenny
Estimated Costs
Restaurants
€12 to €80
Transportation
€2 (One-way Ticket - Local Transport)

€1.14 to €24 (Taxi)

Monthly Utilities
Around €207
Sports & Leisure
€10 to €43
Monthly Rent
€1,050 to €1,267 (1 bedroom)

€1,163 to €1,373 (3 bedrooms)

Apartment Purchase
€2,000 to €7,250
---
And there you go! We hope you find the best central locations to visit in Ireland. May you enjoy your trip from one beautiful city to another!